YG Entertainment's Solo Artist Lee Hi Is Coming Back With A New Album After Three Years Of Hiatus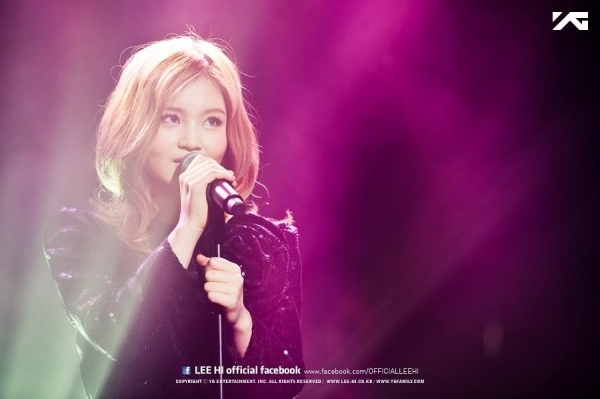 YG Entertainment's soloist and female monster rookie, Lee Hi, is speculated to be the next artist in line to make a comeback this year.
The second and third quarter of last year was utilized for the all-out promotion of the agency's frontrunner and global artist Bigbang. The group put out a series of singles for their "MADE" project.
The remaining last quarter was spent on the debut of YG Entertainment's next generation boy group, iKON, who swept all the rookie awards during year-end award shows.
PSY concluded YG Entertainment's 2015 lineup with a comeback of his own. The global, record-breaking artist released the song "Daddy" after a long hiatus.
The group in charge that will spearhead this year's releases under YG Entertainment is WINNER. According to KpopStarz, the group is reportedly set for a large-scale comeback with a triple music video release.
It had been three years since solo artist Lee Hi promoted. Thus, fans are heavily anticipating her comeback.
Although it is not yet confirmed, the possibility of Lee Hi being the next YG artist to make a comeback this year is highly likely.
Lee Hi's new music will be produced under Tablo's music label HIGHGRND, Soompi News wrote.
"Since CEO Yang Hyun Suk is so busy nowadays, he worried that he won't be able to manage Lee Hi's comeback to the best of his abilities. That's why he trusted Tablo's producing skills and left her to him. Tablo accepted his favour without hesitation and is currently under preparation to perfect Lee Hi's comeback," a spokesperson from the company stated.
Even though Tablo is in charge of producing Lee Hi's comeback album, the company guaranteed that Lee Hi is still under YG Entertainment and not under HIGHGRND.
On a Question-and-Answer Twitter session with Tablo after his group Epik High's Legend 3 Concert, it was revealed that they are in the finishing stage for Lee Hi's comeback. The pleasant news for fans who have waited for a long time is that the said artist will be putting out a full studio album.
The comeback date was not specified but spectators are interested as to how the outcome will affect the "colour" of the ballad artist's album by working with a label mostly putting out rap songs.
© 2023 Korea Portal, All rights reserved. Do not reproduce without permission.