Girl's Day Member Hyeri Donates 50 Million Won To Charity; Singer Uses Real Name To Keep The Act Of Kindness A Secret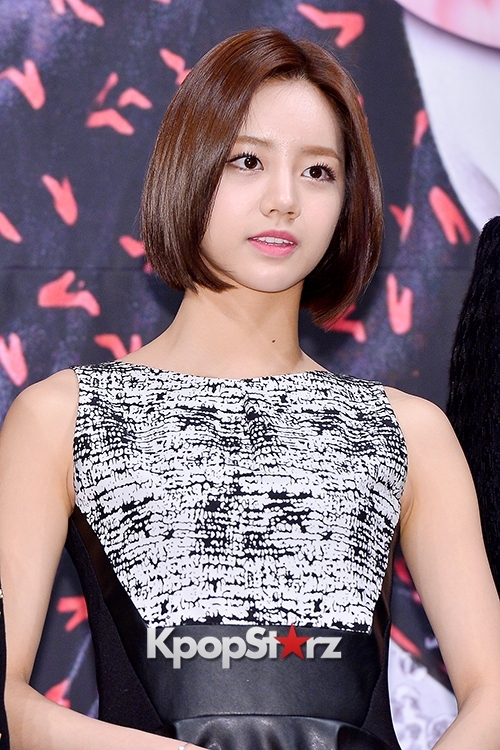 South Korean singer-actress Hyeri recently donated more than $40,000 (50 million won) to a charitable institution, Korea Joongang Daily reported Saturday. Despite her popularity, the Girl's Day member wanted her act of kindness to be as genuine as possible by doing it secretly.
Hyeri, who recently finished filming for television series "Reply 1988," wanted to show her gratitude to her supporters through the donation, as per Dream Tea Entertainment. The South Korean artist reportedly used her real name in making the donation to avoid being recognized.
"Hyeri wanted to donate because she has been much-loved by viewers while she was doing the drama series," the agency said. "She wanted to keep a low profile over her donation."
The 21-year-old singer-actress was under the care of her grandmother when she was still young, while both her parents were working. For this reason, Hyeri's donation aims to assist underprivileged elderly people.
On the other hand, reports say that Hyeri was reportedly chosen to play the role of high school heroine Seong Deok Seon in "Reply 1988" because of her performance in MBC's show "Real Men: Women's Army Special."
"There is a rumor among TV broadcasters that Lee [Hyeri] was hired for Seong's role based on her performance in 'Real Men.' Lee's vitality and attractiveness seen on 'Real Men' led to her becoming the heroine. In other words, her appearance on the reality show was undoubtedly critical," MSN Entertainment said, as noted by Korea Times Jan. 14.
Hyeri started her career in 2010 when she joined Girl's Day along with Yura. A couple of years later, the youngest member of the all-girl group started to make appearances on television shows such as in SBS' drama, entitled "Tasty Life," in 2012.
She was also one of the main characters in "Seonam Girls High School Investigators" in 2014. Hyeri also appeared in "Hyde, Jykell, Me," which piloted in January 2015. On the same year, Hyeri joined the lineup for "Reply 1988."
© 2023 Korea Portal, All rights reserved. Do not reproduce without permission.