'Sasaengs' or Stalkers Could Face Two Years In Prison And Heavy Fines Under A New Law In South Korea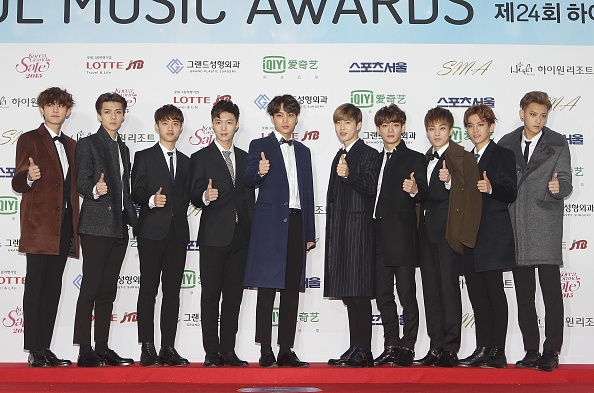 The government of South Korea is placing heavier sanctions on "sasaengs" or stalkers as part of its plan to curtail domestic violence in the country. Under the new law, offenders could face jail time of up to two years and pay heavier fines.
The current penalty for stalkers have committed minor offenses is only approximately $70, Korea Times reported. The new law provides that the fine for stalking has increased to around $17,000 plus a penalty of imprisonment.
Stalking is regarded as a serious problem in South Korea especially for public personalities. The issue was often set aside by government officials as they focus in addressing tougher political concerns and the long-standing conflict with North Korea.
Four bills that would establish a law against stalking were proposed by the National Assembly since 2012, all of which are still pending.
Now that the administration has increased the consequences for the said offense, civic groups on children and women protection against stalking and violence heave sighs of relief.
Lee Mi Kyeong, chair for the Korea Sexual Crime Relief Center, informed that out of the 1,308 people who sought help from their center last year, 58 of those were victimized by stalking. The incidence of stalking still continue to increase.
A very recent case of a 62-year-old man who was allegedly disturbing 55-year-old actress Yang Geum Seok has been arrested for making calls and sending inappropriate messages to her for a month. The suspect was revealed to have been previously jailed for six months in 2012 due to the same reason.
Child actress Kim Yoo Jung was also nearly abducted by a strange man who came to her elementary school, introduced him as a relative and attempted to pick her up. Kim's teacher reportedly stopped the potential kidnapper from abducting the child actress, as reported by Allkpop News.
Even male celebrities have been the target of stalkers. Members of the boy group EXO have been harassed by obsessed fans several times in many different situations. Some fans, who are colloquially referred to as 'sasaengs,' crashed Baekhyun's brother's wedding and joined the ceremonies unannounced. There were also reports of fans stealing underwear and installing CCTV cameras in their dorms.
Locally, a 29-year-old woman in South Gyeongsang Province turned herself in after killing a stalker in her home in self-defense.
In a reverse situation, a 49-year-old woman in Daegu was murdered by her stalker while she was on her way to work. It was later found out that she had previously asked for help from the police but her request was not taken seriously.
© 2022 Korea Portal, All rights reserved. Do not reproduce without permission.