How Much Does Marriage Cost In South Korea? Wedding Expenses Observe Sharp Increase This Year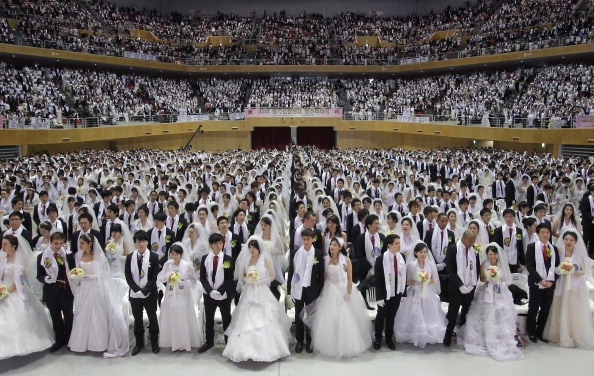 Couples now wishing to get married the South Korean way would need to have loads of cash in their pockets as wedding expenses steadily increase in the last two years.
Korea Times reported an increase of over 15 percent of some one thousand couples who walked down the aisle from the previous two years, totaling the amount of wedding packages to an average of $228,500.
The reason for the sudden spike is attributed to housing costs which takes almost 70% of the cake which amounts to $160,923, according to Duo Wed. It was found that the younger couples are more likely to rent homes such as apartments or small housing units amid urban areas.
The remaining 30% is divided among other expenses for actual wedding ceremony such as gifts, clothing, jewelry and the honeymoon.
Bridegrooms generally shoulder 60% of the total expenses while the bride herself has to pay for the remaining 40%. Couples marrying in Seoul are also found to spend 14.5% more than their rural counterparts.
With the cost of wedding and the general complexities brought along by married life, many South Korean youngsters choose to go solo. In fact, the proportion of single people in Seoul more than doubled between 1990 and 2010 according to The Economist. They now account for 16% of households.
Although South Koreans have adapted to the modern world, they are still highly socially conservative and are expected to behave like their predecessors. Many career-oriented women who have degrees could not afford to stay at home to take care of their potential children so that they opt not to marry instead.
Four in 10 South Korean adults are unmarried, the highest share among the 34 Organization for Economic Co-operation and Development (OECD) countries.
Additionally, the country is facing low birth rate and is being categorized as a rapidly-aging country, Tech Times wrote. Some of the reasons for which is that citizens are too dedicated to their jobs that their working hours is the third longest listed among the OECD countries.
Reports also say many young, working South Koreans prefer not to get hitched due to a general lack of interest in procreation.
© 2019 Korea Portal, All rights reserved. Do not reproduce without permission.