Upcoming Family Reunions For North Korea And South Korea 'Are At Stake'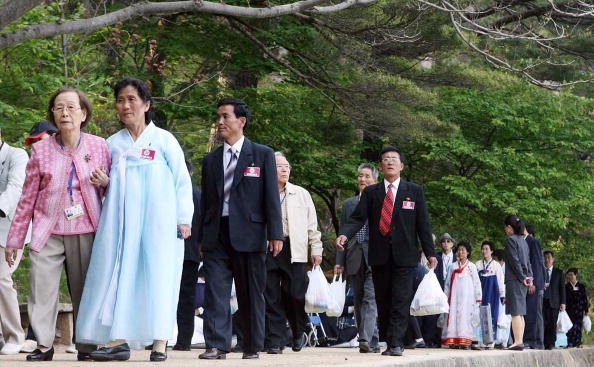 North and South Korea agreed to allow the reunion of 100 people from each country for six days from October 20 to 26, according to CNN.
As preparations are going underway, North Korea indicated on Tuesday that it may choose to cancel the upcoming reunions of the families separated by the 1950-53 Korean War, according to The Korea Times U.S.
"Because of the reckless anti-DPRK confrontational racket of the South, the rare reunions of separated families are at stake like being on a thin ice," an unnamed spokesman for the North's Committee for the Peaceful Reunification of Korea said in a statement.
North Korea has reportedly threatened to launch a long-range rocket and conduct a fourth nuclear test. The recent statement was released shortly after South Korean President Park Geun-hye delivered a speech on Monday at the 70th Session of the General Assembly of the United Nations reportedly urging Pyongyang not to follow through with the rocket launch.
"This is an unpardonable provocation against us and a vicious confrontational move that hurts the hard-won conciliatory mood between the North and the South," the spokesman said.
"It is a unified opinion in and out of the country that the mood can be completely broken if South Korean officials continue to make such confrontational remarks."
The meeting in October is reportedly the first since February 2014.
Since 1988, almost 130,000 people from South Korea have registered to meet their families, according to the Unification Ministry's website. Only 66,000 of those registered are believed to still be alive, according to CNN.
For those who get the opportunity to meet their families, the moment is a very emotional one.
"It was shocking," Jang, who received a letter though Red Cross of photos of his brother and family in North Korea, said.
"I didn't even know they were alive, although I had hoped they were. After reading the letter, I started crying, I was filled with both joy and sorrow."
© 2023 Korea Portal, All rights reserved. Do not reproduce without permission.