Singles In South Korea Choose To Spend Holidays Alone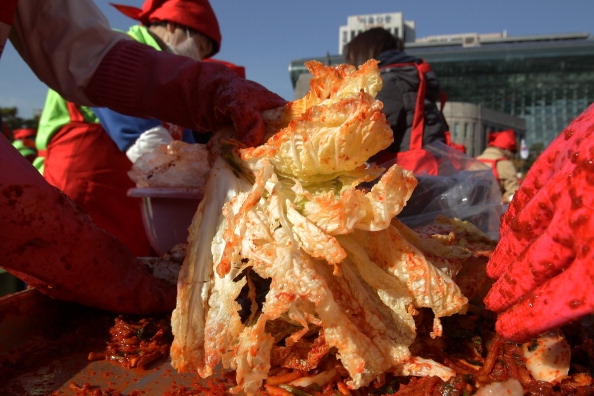 The Chuseok holiday just came to an end in South Korea, with people returning to work and driving back home to their families.
Amidst the reported 5.81 million people who traveled to see their families for Korean Thanksgiving, many singles decided to spend it by themselves, according to The Korea Times.
During a survey conducted by matchmaking company Duo involving 238 singles in their 20s and 30s , aside from the 52.9 percent of those that said they are spending the holiday with family, 21 percent of singles reportedly said they would be alone.
"Past surveys have shown that traditional holidays, when families gather, are a pressure for many singles, because relatives keep asking when they will get married," a Duo official said.
"There is a tendency for singles these days to use traditional holidays as personal time for themselves rather than following the traditional holiday culture."
In South Korea, it's tradition for people to visit the hometowns of their parents to pay tribute to their ancestors, according to Yonhap News. For such a large percentage of young singles to avoid the tradition they grew up with, the pressure from family members must be quite extreme.
Instead of dealing with talking about their love lives, 64.3 percent of the participants reportedly said they would spend money on themselves during the holiday. Traveling was also reportedly a popular activity in lieu of the holidays for both men and women.
Surprisingly, both men and women reportedly used the long holiday as a chance to have cosmetic surgery. 18.1 percent of women reportedly utilized the time to get work done while 11 percent of men decided to go under the knife.
The trend of people spending the holidays alone has come about with an increase of single person households in South Korea. 26.5 percent of the population reportedly identity as single.
© 2023 Korea Portal, All rights reserved. Do not reproduce without permission.