A Look at the 1st Year of Red Velvet's Career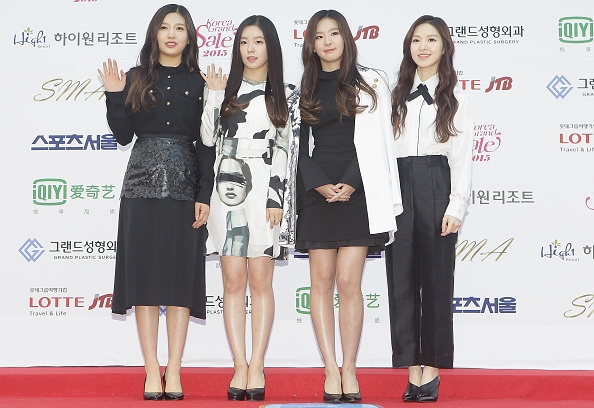 Working around the concept of strong and sexy/ feminine and sweet, Red Velvet is one year into their career. And they're making a name for themselves in South Korea's music and entertainment industry. The girls - Irene, Wendy, Seulgi, Yeri and Joy - are considered among the country's rising stars.
The group's initial debut was on July 2014, which their label agency S.M. Entertainment confirmed. Joy was added and they officially debuted as Red Velvet on August 1, 2014 on Music Bank - a music program. 'Happiness', their debut single, was launched digitally on August 4. S.M. Entertainment announced that the girls have a mini-album, Ice Cream Cake, on March 11, 2015 and released it after four days. They also released a video that showed Yeri as the group's new member.
After a year, Red Velvet has captured the public's attention, generating both positive and negative comments. They have also been under fire for the music video of 'Happiness', which supposedly alluded to Nagasaki and Hiroshima atomic bombings. S.M. Entertainment commented, saying that they didn't notice the references. They deleted the music video on August 3, 2014 and then uploaded an edited version.
They also had an issue with a Korean independent group, also called 'Red Velvet'. The girls' agency and the indie band agreed to continue using the name.
Despite a few misunderstandings, the quintet managed to rise above the controversies. They performed in other countries, such as the U.S. for the KCON LA 2015. They were also part of the 'SM Town Live World Tour IV' from October 2014 to March 2015. The performances were in Seoul, Tokyo, Shanghai and Hsinchu.
Part of Red Velvet's popularity was an appearance on Billboard charts worldwide as well as a music show award. They also appeared individually on TV.
These days, the girls are busy preparing for a comeback in fall. They're already filming a music video. It's also likely that a few of them will venture to acting and will appear in variety shows.
If you haven't seen Red Velvet's video, Ice Cream Cake, check it out below.
© 2023 Korea Portal, All rights reserved. Do not reproduce without permission.