Akira Toriyama To Write New Manga Chapters For 'Dragon Ball Z: Revival Of F'?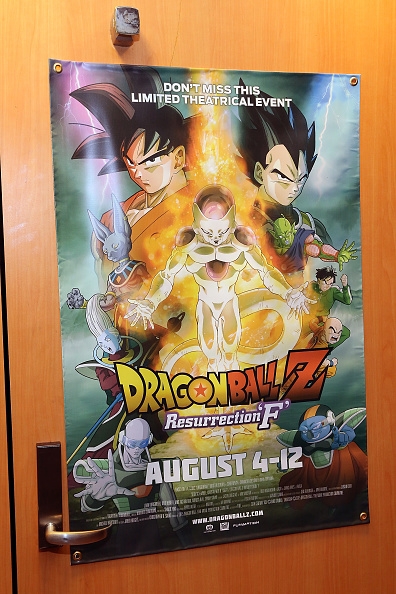 The recent speculations tease the possibility that manga creator, Akira Toriyama, will write new chapters for the "Dragon Ball Z: Revival of F" series.
There are rumors that Toriyama will pen fresh chapters in continuation to the original manga.
The speculated reason for the revival of the manga is assumed to be the downfall of the "Dragon Ball: Evolution" movie, Attack of the Fan Boy reported.
Also, there are speculations that the failure of the manga-adapted movie gave the 60-year-old creator enough motivation to start working on the new "Dragon Ball Z: Revival of F" material.
He also commented that he was not in favor of the simulation of the "Dragon Ball Super" anime series.
"Dragon Ball once became a thing of the past to me, but after that, I got angry about the live action movie, I re-wrote an entire movie script," Akira Toriyama said as reported by Latinos Health.
Some speculated that the way in which the Evolution-based movie was created didn't go particularly well with the creator.
"Now I'm complaining about the quality of the new TV anime," Toriyama said as reported by GojiTaff reported. "It seems Dragon Ball has grown on me so much I can't leave it alone."
Meanwhile, the "Dragon Ball Z: Resurrection F" anime movie was recently aired on Hero TV for the first time, after its release in June last year, Anime News Network reported.
Also, Deadline reported that the anime movie is the 19th installment of the "Dragon Ball" franchise and is a continuation of the most popular flick in the series called, "Battle of Gods."
Meanwhile, the storyline of the new chapters is rumored to continue with the adventures of Goku and the Z fighters.
The storyline of the "Dragon Ball Z: Revival of F" movie was focused on Goku, Vegeta and the antagonist, Frieza, Comic Book Resources reported.
The film also featured how Frieza's army gathered all the Dragon Balls to bring their leader back to existence.
© 2018 Korea Portal, All rights reserved. Do not reproduce without permission.