Naomi Kawashima Dead At 54; Husband Confirms As He Announces The News On Facebook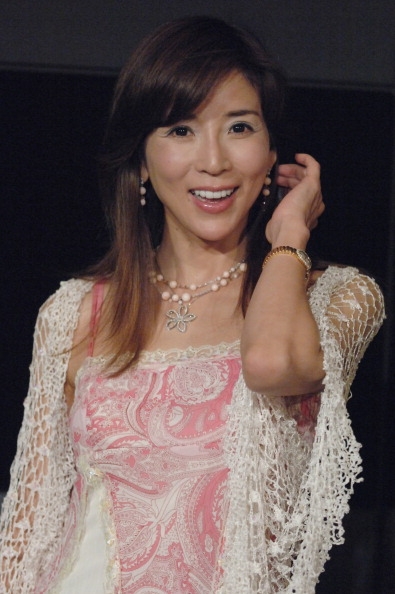 Japanese actress Naomi Kawashima died Thursday, Sept. 25, losing her year and a half battle with bile duct cancer. She was 54 years old.
Earlier this month Japanese actress Naomi Kawashima updated her official blog, thanking her fans for their concerns about her health. She had her gallbladder removed from a surgery a year and a half ago, and she wrote that she tries to eat slowly yet she also added that she loved eating even in the past. She also announced her upcoming birthday live at Ebisu Act Square, scheduled on November 5.
Sadly, the said birthday live will never come to fruition. Tokyo Hive reported that her condition had worsened after attending an event last Sept. 5 with her husband, acclaimed pastry chef Toshihiko Yoroizuka, which forced her to drop her role of Eliza in the Japanese production of "A Christmas Carol" which will premiere in December. Her understudy Megumi Watanabe will take over.
The death of Japanese actress Naomi Kawashima was announced by her husband, noted pastry chef Toshihiko Yoroizuka, via Facebook. The couple married in 2009. Yoroizuka wrote that she died at 7:55 PM (JST) Thursday, and he also added that he lived her full life as an actress, wife, and a human being. He thanked everyone who supported her, and she lived as Naomi Kawashima up to her last breath, as reported by Japan Times.
Her supposed birthday live, as updated on her official blog, has been changed into a memorial live on the same date and venue in honor of notable Japanese actress. Fans and interested attendees are advised to wait for further updates.
Naomi Kawashima was born on November 10, 1960 in the city of Moriyama, Aichi (now Moriyama-ku, Nagoya, Aichi Prefecture). An alumna of Aoyama Gakuin University, she debuted in the entertainment scene as a singer in 1979. Her notable appearances include Miss DJ Request Parade and Owarai Manga Dojo, attracting many fans. Kawashima became a full-fledged actress after starring in dramas such as Iguana no Musume and Shitsurakuen.
© 2020 Korea Portal, All rights reserved. Do not reproduce without permission.