South Korea's Low Unemployment Rate Makes Recent Graduates Turn To Desperate Measures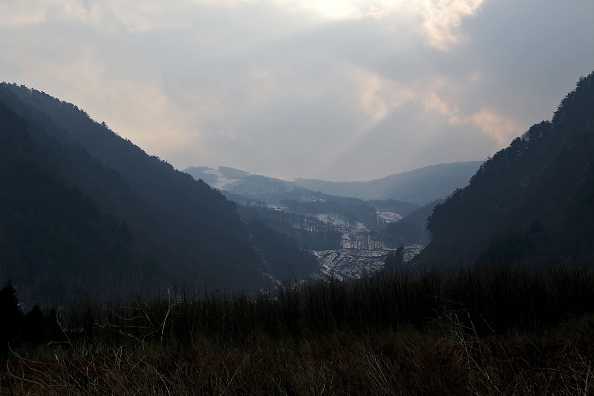 Although South Korea's unemployment rate has dropped 0.3 percent from July to August, the job market has still been sparse due to layoffs by wholesalers and retailers, a government report showed, according to The Korea Herald.
As recent graduates begin to look for jobs, they've turned to desperate measures as police have reportedly found unemployed 20-somethings screaming on mountains as a means to pray for some employment luck.
Residents of Busan were alarmed when they heard screams coming from Mount Hwangnyeong on Thursday, according to The Korea Times. 70 police officers from three different stations, Nambu, Yeonje and Busanjin, reportedly began a search after receiving a call at around 2 a.m. stating that a woman was screaming for help.
During the course of the three hour search, one police officer reportedly saw four women climbing down the mountain, but they initially said they had not heard screaming coming from the mountain.
After police continued to question the four, one of the women, 28-year-old Kim, reportedly admitted to screaming "God, let me get a job! Please save me"" while on top of the mountain. The four women have reportedly been looking for jobs since graduating college.
The South Korean economy reportedly added 256,000 jobs in August, a decrease from the 326,000 in July. It's reportedly the first time the number has fallen below the 300,000 mark since April.
"The steady rise in employment in the manufacturing, hospitality and certain service sectors improved the annual jobless rate somewhat, although the job losses in wholesale and retail businesses caused the number of new posts created to fall," said Sim Won-bo, head of the agency's employment statistics division.
The finance ministry reportedly claimed that the decreased number of new jobs created in August was due to the "high base effect" of Chuseok, also known as Korean Thanksgiving. In August 2014, there was reportedly a higher demand for retail and wholesale workers because Chuseok had fallen in early September.
This year, the holiday reportedly falls in late September, which means that the number of jobs created this month may see an increase. Despite the decrease of the number of jobs created last month, the seasonally adjusted number reportedly rose by 99,000.
"There has been a slow yet steady improvement in domestic consumption, and this should help employment numbers to grow in the coming months," the ministry predicted.
© 2023 Korea Portal, All rights reserved. Do not reproduce without permission.