Hyundai Card To Launch 'Global Museum Student Pass' Event To Give Korean Undergraduates Unlimited Admission To Four Top Art Museums In The World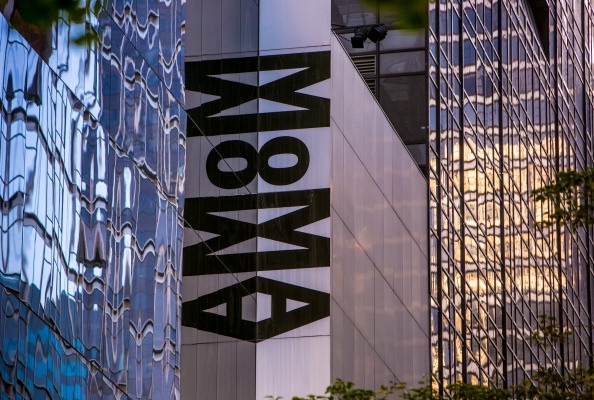 On Tuesday, Korean credit card company Hyundai Card has announced the launch of its "Global Museum Student Pass" event, which will allow Korean undergraduates unlimited admission to four of the top art museums in the world.
According to chief executive of Hyundai Card, Chung Tae Young, the company will expand the entitlement to non-members, most especially college undergraduate. This privilege has been previously offered to Platinum Card holders only, reports Korea JoongAng Daily on Thursday.
The pass will grant access to top four art museums in the world - London's Tate Modern, Tokyo's Mori Art Museum, New York's Museum of Modern Art (MoMa) and France's Centre Pompidou-Metz.
This is not the first time the company has been involved in art. On Sept. 5, Dezeen notes the credit card company has commissioned a Hyundai Card Music Library in Seoul, which is a vinyl records library where Hyundai Card holders can enjoy a collection of 10,000 vinyl records with six turntables to listen with.
The Music Library has been Hyundai Card's third themed-library, with a dedicated design library in 2013 as its first, followed by a travel library in 2014. Plans for a food-themed library on 2016 is underway, although no definite date and details have been released yet.
The launch of the "Global Museum Student Pass" event will commence on Sept. 25 until Oct. 11 and it will be a bi-annual affair. This is aimed at encouraging and enhancing the artistic aspect of the students by helping them explore global art museums.
Interested students will be required to fill out forms, which can be downloaded from Hyundai Card's website www.hyundaicard.com, and email them to gmsp@hyundaicard.com in order to sign up for the special offer.
200 lucky winners of the "Global Museum Student Pass" will be picked randomly by the company on Oct. 19 and free admission tickets will also be distributed beginning on Oct. 26. The unlimited admission to the four global art museums may be availed from Nov. 1 until April 30, 2016.
"The event is to provide Korean students the opportunity to experience the very essence of modern art," says a Hyundai Card official. "It will also be a great opportunity for the students who are planning to go on a trip to the countries."
© 2023 Korea Portal, All rights reserved. Do not reproduce without permission.