'19 Kids And Counting' Star Josh Duggar's Divorce Off? Wife Anna Pregnant With Fifth Baby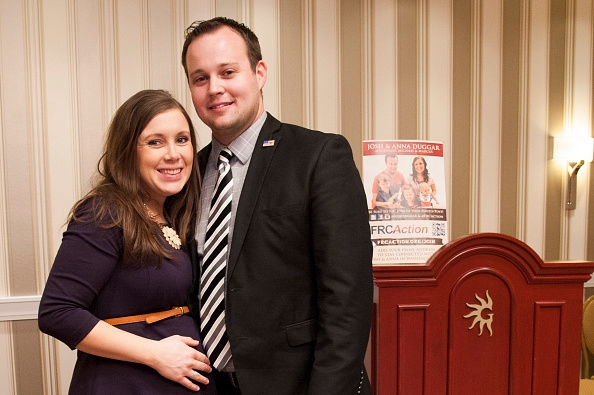 "19 Kids and Counting" star Josh Duggar's marriage life is back on track as his wife Anna Duggar will reportedly forego the divorce as she's allegedly pregnant with baby number five.
Josh Duggar and his wife Anna already have four kids, Mackynzie, 6, Michael, 4, Marcus, 2, and Meredith, 5 months.
According to recent reports, Anna Duggar is pregnant again after her overnight visit to her husband on Christmas at a facility in Rockford, Illinois. Josh Duggar has sought rehab following the sex molestation and cheating scandals that rocked the family.
"Anna announced that she thinks she is pregnant again," told an insider, as reported by Radar Online. "She believes the baby is a sign that God has forgiven Josh for his many sins, and she's vowed to stand by her husband."
The "19 Kids and Counting" star's seven-year marriage hit rock bottom after his revelation about his disgraced sexual life. Josh Duggar disclosed last year that he had molested five underage girls, including his two sisters Jill Dillard and Jessa Seewald, when he was still a teenager.
This led TLC to take down the reality show "19 Kids and Counting" off the air.
Later, Josh Duggar found himself at the center of another scandal when it was revealed that the "19 Kids and Counting" star was among the clients of Ashley Madison, a website that encourages its clients to cheat anonymously.
He was immediately shipped out to get treatment at a faith-based rehab center for his sex and porn addiction. Dejected wife, Anna, was encouraged by people to divorce her husband but she forgave Josh Duggar for his infidelity, according to Christian Today.
"19 Kids And Counting" star Josh Duggar is following strict rules at the Reformers Unanimous as he wakes up at 4 a.m. and attend prayer meetings. Meanwhile, the entire Duggar family is overjoyed with the new baby news for Anna, reported Inquisitr.
© 2021 Korea Portal, All rights reserved. Do not reproduce without permission.