Center For Multicultural Korea Blasts JYP CEO For Allegedly Forcing TWICE's Tzuyu To Apologize For Waving Taiwanese Flag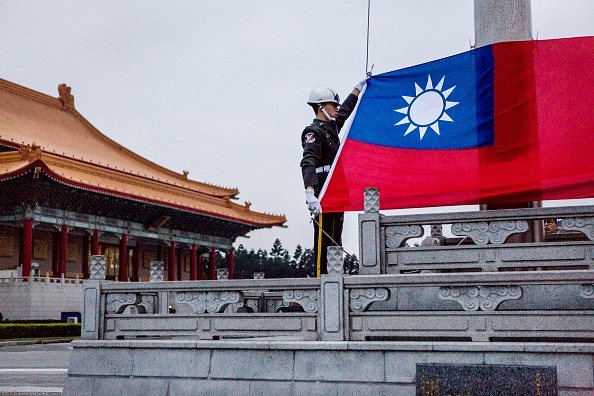 A multicultural group plans to file a complaint against JYP Entertainment CEO Park Jin Young, for allegedly forcing 16-year-old K-pop singer Tzuyu to apologize after being involved in a controversy for waving the Taiwanese flag in an online-exclusive segment of "My Little Television."
The Center For Multicultural Korea (CMCK) on Monday criticized Park for allegedly forcing the young talent to issue a public apology, which the group branded as a "serious racial discrimination and human rights infringement," as noted by Yonhap News Monday.
In a video uploaded by JYP Entertainment on YouTube Friday, Tzuyu said she "should have came out and apologized earlier" for her act.
"Because I didn't know how to face the current situation, I have been afraid to face everyone directly, so I'm only speaking out now," she said, as noted by Koreaboo Friday. "There is only one China. The two shores are one. I feel proud being a Chinese."
The TWICE member continued, "I, as a Chinese, have hurt the company and netizens' emotions due to my words and actions during overseas promotions. I feel very, very sorry and guilty. I have decided to halt all current activities in China in order to reflect seriously. Again, I apologize to everyone. Sorry."
CMCK reacted to Tzuyu's public apology and said in a dispatch that a "16-year-old girl waving the national flag of her own country is very natural, but Park Jin Young forced her to make an apology under pressure from Chinese netizens."
"We will ask the National Human Rights Commission of Korea to investigate whether the apology was forced or not. This kind of incident can take place anytime in entertainment agencies which are blind to commercial interests and ignorant of multicultural and human rights," the center added.
Contrary to this, JYP Entertainment say they did not force Tzuyu to make a public apology. The agency said the singer's parents were consulted before the apology was done.
"As Tzuyu is a minor, we waited for her parents to come to Korea so that we were able to make a final conclusion to the matter," the agency said in a statement.
It added, "A person's beliefs cannot be forced under any circumstances. Her parents expressed their wishes that the situation would ease and that their daughter can sing and dance again."
© 2023 Korea Portal, All rights reserved. Do not reproduce without permission.