Korean Singer Shin Hye Sung Launches 'Delight' Album To Celebrate 10th Anniversary Of First Solo Album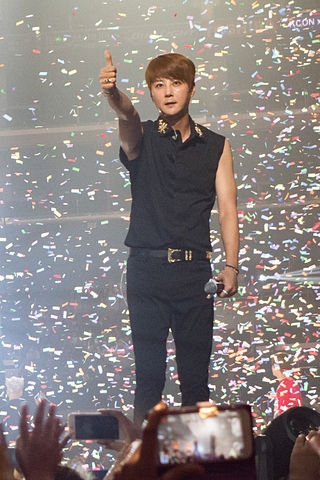 Shinhwa member Shin Hye Sung announced his plans for an upcoming 10th solo debut anniversary album in November. The South Korean singer said the preparations for the album have been delayed due to Shinhwa's promotions.
"Many of you have been waiting for my anniversary album after announcing that it would be released sometime this year," Shin said, as noted by Soompi Nov. 16. "But due to Shinhwa's promotions, decisions regarding the album concept, and other things that came up, the preparations have taken longer than expected."
He continued, "Right now, we're around halfway done with the album. It will probably come out in January. I really wanted to release it before the end of the year but due to timing and scheduling issues and all that, we decided on January."
"I'd like to apologize to those who have waited for me, but please wait one more month. I'll wrap everything up well."
As promised, the 36-year-old singer launched his new solo album, entitled "Delight," on Tuesday. It contains five new dance tracks.
"People may think it is not a big deal for me to sing and perform a dance song because I've been performing as part of Shinhwa, but it is a big challenge," Shin said in an interview, as per Korea Joongang Daily Thursday.
Reports revealed that Shin started his career as one of the members of Shinhwa after auditioning in the United States through Brothers Entertainment in 1998. He decided to go solo in 2005 with the release of his first solo album titled "Love Of May."
Shin and his band mates, Eric Mun, Jun Jin, King Dong Wan, Lee Min Woo and Andy Lee, reunited for a comeback after four years of separation. On the same year, the band released their 10th album, called "The Return."
The band also staged a series of concerts for their "2012 Shinhwa Grand Tour: The Return" which took place in key cities across Asia.
© 2023 Korea Portal, All rights reserved. Do not reproduce without permission.