Agency Clarifies Lee Seung Gi's Military Enlistment Rumors; 'He Has Not Received A Notice Of Enlistment Yet'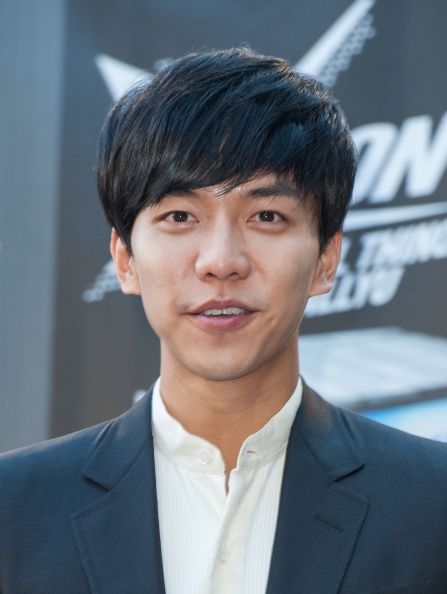 Hook Entertainment clarified rumors about the military enlistment of Lee Seung Gi on Wednesday. According to a representative of the agency, the Korean singer-actor is still not certain whether he will be enlisted in March or not.
Lee reportedly told the staff of his upcoming film, entitled "Martial Harmony," that he has yet to receive a notice of enlistment to start his mandatory military service, as per Korea Joongang Daily Friday.
"He told staff members that he would join the military after this film," the representative said. "He has not received a notice of enlistment yet and it is not clear whether he will join the military in March or not. But he will join the Army once he receives the notice."
On his fan website, the actor wrote a message for his fans regarding his forthcoming military enlistment, as reported by Drama Fever Wednesday.
"This will allow the fans who have supported Lee Seung Gi for over 10 years to recharge. So don't be too sad," he wrote. "Don't worry too much, and I'll turn a blind eye even if you fall for another celebrity when I'm gone. When I return, come back to me."
Lee also added that he would be happy to render his service for the mandatory military duty.
"Every day is extremely precious to me," he said, as noted by Soompi Wednesday. "In Korea, all able-bodied men must serve. I am happy to do so and will return safe and healthy."
The 29-year-old singer-actor started out in 2004 with his debut single, entitled "Because You're My Girl" under his first album, "The Dream of a Moth." His debut song gave him a number of "Best Newcomer" award from different music festivals.
Lee debuted as an actor in 2006 for the weekend drama, "The Infamous Chill Sisters." Since then, he has appeared in a number of television dramas, including " Nonstop 5," "Brilliant Legacy," "My Girlfriend is a Nine-Tailed Fox" and "The Greatest Love."
© 2023 Korea Portal, All rights reserved. Do not reproduce without permission.