Seoul Is The '11Th Most Expensive City To Live In' Based On The '2015 Prices And Earnings Survey' Of Swiss Financial Services Company UBS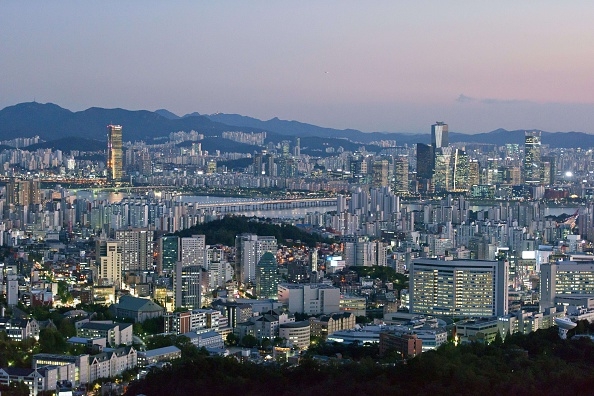 Korea Times reported on Sunday that the Swiss financial services company UBS released a list of most expensive cities to live in. 71 developed cities worldwide were included based on their "2015 Prices and Earnings" survey. South Korea's key city Seoul ranked eleventh out of 71.
The survey was conducted by the financial services company in March during which they researched on 122 common products and services in each city and their corresponding local prices.
New York's prices are set at 100 and other cities included in the top ten are Zurich (108.7), Geneva (106.1), Oslo (92.9), Copenhagen (88), London (84.7), Chicago (83.5), Tokyo (83.1), Auckland (82.8) and Sydney (80.5).
Seoul came in eleventh place with a rate of 79.2.
Among the city's products and services that UBS researched on, Seoul was found to have the most expensive digital devices, including iPhones, digital cameras, 40-inch LED televisions and laptops. Suits for men and women were also ranked as the most expensive compared to others in the list.
What were considered relatively cheap in Seoul are their public transportation prices, such as taxi fares at $4.45 and bus and subway fees at $1.06.
The survey also showed that Seoul only ranked 35th in terms of workers' income in 15 different jobs, which may be considered low given the high cost of living in the city.
According to Huffington Post on Saturday, UBS also surveyed the number of hours people think they would have to work for them to afford certain products. For iPhone 6 smartphones, an average worker would have to work for 37.2 hours in Toronto, while workers in Montreal need 32.1 hours in order to buy the product.
Globally, the average person needs to work 27 minutes to buy a Big Mac, 19 minutes to buy a kilo of bread, 18 minutes to buy a kilo of rice and 119 hours to buy an iPhone 6 16 GB smartphone.
© 2019 Korea Portal, All rights reserved. Do not reproduce without permission.