Korean, Chinese And American Producers Collaborate To Create Drama Series 'Dramaworld' To Showcase Korean Pop Culture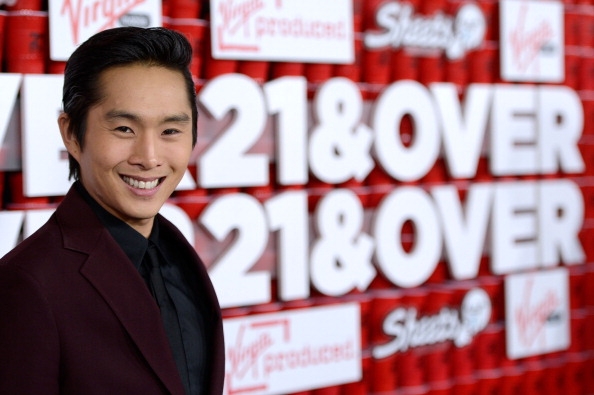 A drama series that will showcase Korean pop culture is slated to start filming in October. The 10-episode "Dramaworld" tells "the story of an American college student who falls in love with K-dramas," Korea Times reports Friday.
20-year-old college student Claire Duncan will be played by actress Liv Hewson, known for performances in the TV series "I've Got No Legs" in 2014 and short film "Alfonso Frisk" in 2013.
British-Korean actor Sean Richard and "Twilight" star Justin Chon are also part of "Dramaworld" together with other international stars.
The drama series will be produced by U.S.-Korean production company EnterMedia Content, China's Jetavana Entertainment and Third Culture Content. The project is being spearheaded by Viki, an online video streaming service, Hancinema noted on the same day.
"This drama is a project that will show Korean pop culture from a completely different perspective," a Jetavana Entertainment representative reveals.
"Dramaworld" will be first seen exclusively on Viki.com before it will premier on its partner sites early next year.
"'Dramaworld' is our love letter to drama fans everywhere", says Viki CEO Tammy H. Nam. "This sort of American/Korean web drama mash-up has never been done; we're pushing boundaries everywhere, including the international co-production and distribution team from China, Korea and the U.S."
Nam goes on, "We're very excited to introduce this show to many millions of viewers and hope to break language and culture barriers in the most fun way possible."
Award winning filmmaker Chris Martin will direct all 10 episodes of the drama series. "Dramaworld" is also co-written by Martin along with actor-writer Josh Billig.
"Although at this stage China is not the primary market for 'Dramaworld', we were taken by the uniqueness of the concept," says Ivy Zhong, Jetavana Entertainment CEO. "It's a new interpretation of the K-pop culture that has been sweeping the globe."
"In addition, we are excited to hopefully engage with Korean youth pop culture, Western youth pop culture and Chinese youth pop culture, in the form of a Chinese sequel or remake after season 1."
She adds, "Last but not least, we truly believe in the creative team and production team behind this joint venture, as well as Viki, our financing partner, for the simple fact that they are the most experienced and fastest growing platform for spreading Asian content worldwide."
© 2022 Korea Portal, All rights reserved. Do not reproduce without permission.