The Best And Weirdest Moments At The 2016 Golden Globes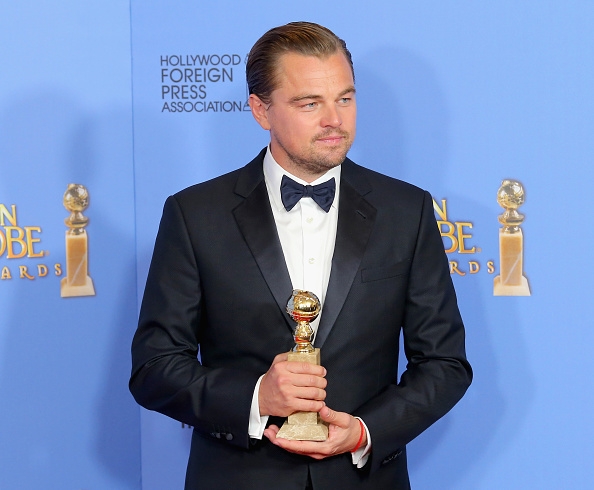 With Ricky Gervais leading the night as the host of this year's Golden Globe Awards, Sunday night was filled not only with best moments, but also with the weirdest and the most awkward one could ever imagine.
"I'm going to be nice tonight. I've changed - not as much as Bruce Jenner. Obviously. Now Caitlyn Jenner, of course," Gervais jokingly said, as reported by MSNBC Monday.
"What a year she's had! She became a role model for trans-people everywhere, showing great bravery in breaking down barriers and destroying stereotypes. She didn't do a lot for women drivers," the comedian added.
The website added that the 54-year-old comedian is known for "skewering" celebrities. Said style has already become his trademark in hosting the annual event for the fourth time this year.
On the other hand, ET Online on Monday listed some of the best, worst and weirdest moments at the 2016 Golden Globes.
Best moments include Sylvester Stallone earning his first-ever Golden Globe award for his role as Rocky Balboa in film "Creed" and Gina Rodriguez and America Ferrera's introduction of themselves after the show mistook Ferrera for Rodriguez.
Meanwhile, actress Taraji P. Henson, whose screen name on "Empire" is Cookie, gave out cookies to some of her co-stars before she went on stage to receive her award for Best Actress in a Drama Series.
Amber Heard and Jaimie Alexander were caught in an awkward silence after the teleprompter messed up, while Lady Gaga has forgotten to thank his fiancé, Taylor Kinney, when she delivered her speech for her Best Actress in a Limited Series or TV Movie award.
On the other hand, Leonardo DiCaprio explained the viral moment between him and singer Lady Gaga during the event. Lady Gaga accidentally brushed DiCaprio when she passed by him as she walked to the stage to receive her award.
The video caught DiCaprio's shocked and awkward reaction which caught the attention of the social media.
"Oh lord - that's trending, huh?" DiCaprio told EW Sunday. "I just didn't know what was passing me, that's all!"
© 2023 Korea Portal, All rights reserved. Do not reproduce without permission.