Lady Gaga News: Singer's Video For New Song, 'Till It Happens To You' Talks Of The Ravages Of Sexual Assault; Die Antwoord Criticizes 'Bad Romance' Singer's New Explicit Haircut?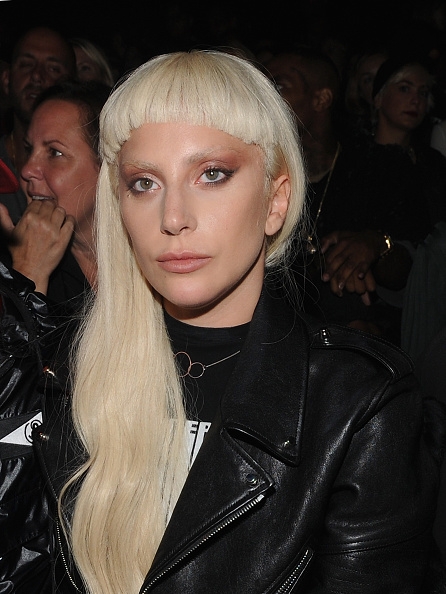 Lady Gaga's controversial song, "'Till It Happens to You", speaks about ways sexual assault leaves women emotionally scarred. As reported in Cosmopolitan, listeners would likely hear Gaga's sentiments on college campus rape and sexual abuse in this song. Lady Gaga spoke out against discreetness and embarrassment that cause rape victims to become emotionally out of control.
On Thursday, the singer tweeted:
"We hope u feel our love & solidarity through the song & perhaps find some peace in knowing u r not alone through this film #TilItHappensToYou."
Lady Gaga co-wrote "'Till It Happens To You" with Diane Warren, as reported by E! Online. "Twilight" and "Thirteen" director, Catherine Hardwicke, also directed the video for this sentimental song.
Hardwicke made the following statement, as posted on Deadline:
"I hope that this PSA, with its raw and truthful portrayals, will send a clear message that we need to support these courageous survivors and end this epidemic plaguing our college campuses."
On the other hand, Die Antwoord rejected Lady Gaga's South African opening act proposal, as reported in The Inquisitr. Antwoord, however, threw an insult at the singer after rejecting the latter's proposal.
Antwoord released a video entitled, "Fatty Boom Boom," to mock Gaga's weight. The singer stood up for herself after being insulted. She did so by tweeting:
"@LanaDelRey RT @ladygaga: i fink u freaky but you don't have a hit. hundred thousand tIckets sold in SA."
Die Antwoord's Ninja got on it even more by insulting Gaga's new haircut. The singer's new haircut resembled that what Yolandi Visser had a few years back. Visser is the other member of Die Antwoord. According to The Inquisitr, Ninja captioned a photo of Gaga donning on her new hair on his Instagram account by writing:
"and this iz exactly why we diss this f**tard parasite biter b***h. #gagaNYfashionweek."
© 2023 Korea Portal, All rights reserved. Do not reproduce without permission.