'Grimm' Season 5 Spoilers: No More Nick And Adalind Romance? Who Exactly Is Eve?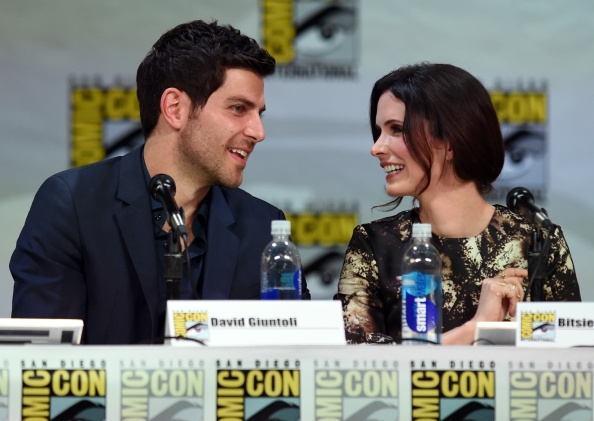 According to recent "Grimm" season 5 spoilers, a Nick and Adalind romance might not happen anytime soon.
How can they start falling for each other when Juliette just came back from the dead?
Producers of the NBC show have been constantly insisting that Juliette's dead after Trubel shot her in the season 4 finale. However, it seems that executive producer David Greenwalt and his team were just trying to pull off a Jon Snow-type of a twist.
In a sense, Bitsie Tulloch's character is indeed "dead" since she didn't come back as the old Juliette. According to the actress herself, the girl that Nick saw saving him by the end of episode 6 "is not Juliette."
"Juliette's flesh and blood, her DNA, is still alive, but this is not Juliette," Tulloch shared to TV Line along with some more "Grimm" season 5 spoilers.
The actress also admitted that the new Juliette, who apparently is named Eve, has now become "a weapon" working for Hadrian's Wall.
"She is very badass, and she's almost robotic..." she told the site. "It's not so much that she's ruthless, it's that she's very calculated and all she's focused on is getting the job done."
She added that her "new character" "is all about reining it in and utilizing this in the best possible way, not wasting an ounce of this incredible power that she has."
Will she end any hopes of a Nick and Adalind relationship?
Greenwalt recently told TV Line in an interview that Nick and Adalind's relationship "is going to have a life of its own without the Juliette/Eve [aspect], because they have a kid."
"But there's a lot of other complicated things that are going on that will determine how that relationship works out," co-producer James Kouf added.
Could this turn into a Juliette/Eve-Nick-Adalind love triangle in future episodes?
It seems that viewers will have to wait for more "Grimm" season 5 spoilers to see what will happen next.
© 2022 Korea Portal, All rights reserved. Do not reproduce without permission.