Recruitment Of Foreign Pilots In China Leaves South Korean Airlines With Inexperienced Aviators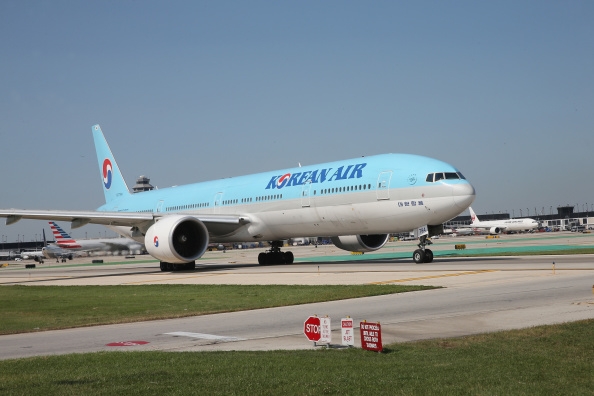 Two major carriers in South Korea, Korean Air and Asiana Airlines, have reportedly struggled to improve working conditions for their pilots.
Korean pilots are now seeking better opportunities with Chinese airline companies as rival carriers continue to recruit foreign pilots, leaving Korean Air and Asiana Airlines with inexperienced aviators, according to The Korea Times.
"China's aviation market has been expanding at a swift pace over the past few years," said an airline industry analyst.
"This means that Chinese carriers need more pilots capable of flying commercial jets, but there aren't many experienced aviators in the world's second-largest economy."
The number of pilots opting to work for Chinese carriers has increased drastically within the past couple years. In 2014, two pilots left Korean Air in order to work for Chinese carriers while 46 people quit last year, according to airline data.
61 pilots reportedly quit Asiana Airlines in 2015 after seeking opportunities with foreign carriers. This is nearly two times more than the number of pilots who left the company in 2014.
In an attempt to fill the void of experienced pilots, airlines in South Korea are recruiting pilots from all walks of life. Korean Air, which is run by president Chi Chang-hoon, has reportedly added retired Air Force pilots and recent training school graduates to its team.
The company has also hired more foreign pilots, reportedly recruiting a total of 77 non-Korean pilots last year alone.
While both Korean Air and Asiana are able to offer swift career advancement for their pilots, the benefits can't be compared to those of Chinese carriers.
"A pilot with 15 years of flight experience at Korean Air receives about 150 million won a year. But many Chinese carriers reportedly offer twice as much, on top of free housing and education subsidies for their children," the analyst said.
"Lured by fat paychecks and attractive benefits, an increasing number of Korean pilots have moved to China."
Junior pilots are also reportedly choosing to go with smaller carriers in order to further their careers in less time.
"Pilots at budget carriers get paid less than those at flagship carriers, but they can become captains within four years while it takes about 10 years at
Korean Air and Asiana Airlines," the analyst said.
"When they become captains, they can move to foreign carriers and receive more pay. So to advance their careers more quickly, some junior pilots prefer to work at budget airlines."
© 2023 Korea Portal, All rights reserved. Do not reproduce without permission.