Justin Bieber Missing Selena Gomez? 'Sorry' Singer Throws Shade At Niall Horan!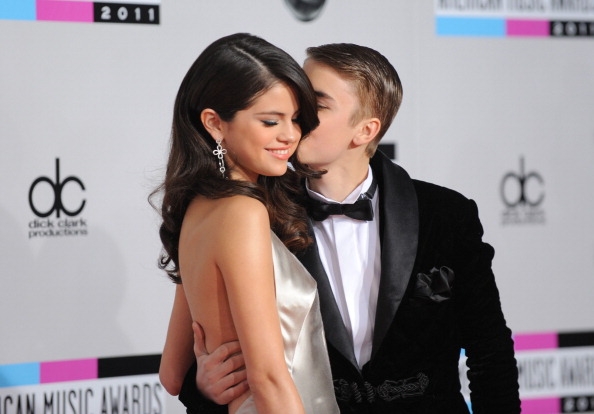 Justin Bieber, who spent a weeklong holiday with rumored girlfriend Hailey Baldwin, is now rumored to be missing his ex Selena Gomez.
The 21-year-old singer recently hinted a new song to his fans as he uploaded a series of posts in his Instagram. According to Hollywood Life, the "Sorry" singer seemed to be missing an "amazing girl" whom he once shared "beautiful moments" with.
"I said you're amazing, she said, 'You must be crazy,' I said, 'No I'm not, well a little maybe,' And I don't talk a lot, but when I do I mean it, and I swear I know an angel baby when I see it," Justin Bieber said in his song. "I know I do have issues, but it got nothing to do with you, not gonna like, girl, I miss you, not being superficial. We spent beautiful moments in some beautiful dream but nothings more beautiful than you right next to me."
The report noted that the girl could not be about the 19-year-old blond model as he was just with her a few days ago after their weeklong trip.
"On the other hand, there's Selena, who, as far as we know, he hasn't seen since their romantic reunion in November," the report said.
Meanwhile, Justin Bieber was rumored to have thrown major shade over Selena Gomez's latest flame Niall Horan.
"I think people understand and know I was found on YouTube for my talent and not put together on X-Factor or something like that," he told in radio program "The Bert Show."
A source close to the 22-year-old One Direction member said that Niall Horan knew he was being dissed by Justin Bieber, The Inquisitr said in a report.
"Niall is certain that Justin's comments about One Direction are aimed at him," the insider told Hollywood Life in another report. "He thinks Justin is taking a jab at him because of Selena. Neither of them have spoken since the American Music Awards. Niall has respected Selena's wishes for him not to engage in any communication with Justin."
Justin Bieber and Selena Gomez have been in an on-and-off relationship for three years before they decided to head for separation in 2013 and before the "Same Old Love" singer started dating Niall Horan, she was reported to have dated German DJ Zedd.
© 2021 Korea Portal, All rights reserved. Do not reproduce without permission.