Kim Jae Joong's Fans Donate Book Café To Korean Army's First Division; Library Opened Last December 21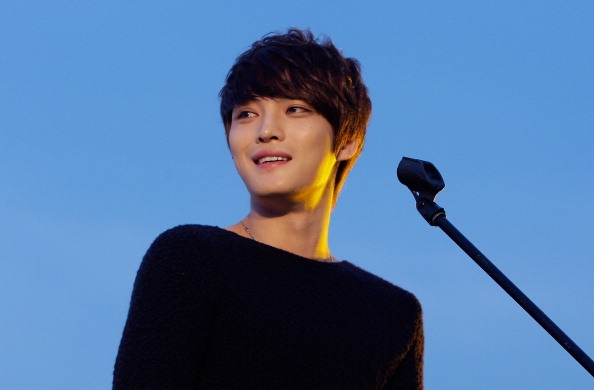 Fans of JYJ member, Kim Jae Joong, donated a book café to the First Division of Korean Army in the name of their idol. Korea Joongang Daily reported Friday that 500 books, as well as CDs and DVDs, were provided for the library which opened last December 21.
The good deed was revealed by Jaejoong's agency, C-JeS Entertainment, and Korean Army's First Division on Thursday.
The Army said that the South Korean singer and his fan club had discussions on where to put up the book café. Kim decided to build the library at the First Division as he has spent six weeks in basic training in the said division for his mandatory military training.
The 29-year-old singer-songwriter entered the military in March and is expected to end his service in December 2016.
Reports have revealed that this is not the first time that his fans have helped a group of people. In May, Child Fund Korea revealed that Jaejoong's fans made a contribution to the charity to commemorate his enlistment in the military, as per Soompi May 12.
According to reports, the singer-actor's fan club donated $8506 million in 2014 and donated $4,253 million in 2015 to help neglected infants in Child Fund Korea.
Further reports have revealed that Jaejoong's fans have been supporting the said charity since 2009.
"A new kind of culture is on the rise as people donate in the name of their favorite star, or donate in celebration of something related to the star," Child Fund Korea's Director of Headquarters said. "We will use the funds with care in remembrance of the fans who want to help these kids in need."
Although Jaejoong is currently serving in the military, his new album, with 10 tracks under it, is set to be released next month.
Jaejoong started his singing career as the lead vocalist of South Korean band TVXQ in 2003. After the band went on a hiatus in 2010, Jaejoong and his co-members Yoochun and Junsu formed a trio band which was initially called JUNSU/JEJUNG/YUCHUN in Japan.
Aside from singing and songwriting, Jaejoong has also appeared in a number of films like "Taegeukgi," "Heaven's Postman" and "Jackal is Coming."
© 2023 Korea Portal, All rights reserved. Do not reproduce without permission.