'Five Nights At Freddy's' Movie In Full Swing! New 'FNAF' Novel 'The Silver Eyes' Released!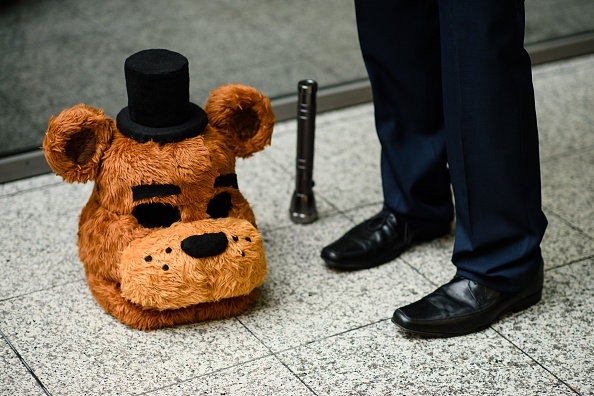 Fans of Scott Cawthon's "Five Nights at Freddy's" were surprised to find out that "Five Nights at Freddy's: The Silver Eyes" novel came out earlier than expected.
In addition, reports have surfaced around that the movie adaptation of the game is in full swing.
It was previously reported via a teaser that Scott Cawthon's opus suggested a release date on Dec. 22, however, fans were surprised when the novel was made available earlier than expected, VG247 noted.
"Five Nights at Freddy's: The Silver Eyes" is a 464-page novel that was written by Scott Cawthon and Kira Breed-Wrisley, wherein the latter was rumored to be a newly-launched pen name, according to the source.
It was already a surprise earlier this month when fans heard news that "Five Night's at Freddy's: The Silver Eyes," the latest release of the widely acclaimed franchise, was not even a game but a novel, Lazy Gamer reported.
It was also noted that the premise of the novel was set exactly a decade after since the murders at Freddy Fazbear's Pizza and Charlotte has spent those years trying to forget it.
Now, she's returning to her hometown for a reunion with her childhood friends on the anniversary when the tragic events transpired, VG247 reported.
In addition, the novel received a bit of criticism from the fans that prompted Scott Cawthon to respond.
"The book is not intended to solve anything," the creator said courtesy of Design&Trend.
"The games and the books should be considered separate continuities, even if they do share many familiar elements. So yes, the book is canon, just as the games are. That doesn't mean that they are intended to fit together like two puzzle pieces. Read the book for the sake of enjoying the book, and don't try to 'solve' anything. If you go into it with that mindset, I think you will really enjoy it."
In recent news, it was also reported that the "Five Nights at Freddy's" movie production is in full gear as film director Gil Kenan released a few teaser photos of the animatronics that fans can expect, Design&Trend confirmed.
It was also rumored that director Gil Kenan wanted to refrain from using CGI in the movie too much, which, according to the source, would make a lot more sense since it will stay truthful to the franchise's lore and may produce a scarier effect to its fans, Latin Post claimed.
© 2020 Korea Portal, All rights reserved. Do not reproduce without permission.