Beer Is South Korea's Favorite Drink As Growing Health Awareness Encourages People to Prefer Low-Acohol Drinks Over Soju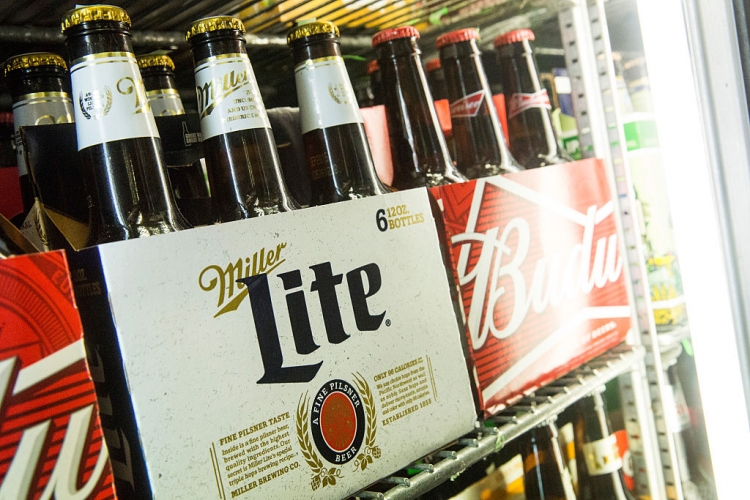 Growing health awareness in South Korea has encouraged people to prefer beer and other low-alcohol drinks over hard liquor such as soju.
The Chosun Ilbo reported Monday that the Ministry of Agriculture, Food and Rural Affairs noted Sunday that the per-capita liquor consumption for 2013 was 148.7 bottles of beer, 62.5 bottles of soju, 33 bottles of traditional liquor, 2.7 bottles of whiskey and 2.2 bottles of wine.
In 2010, people drank 8.9 more bottles of beer and 3.9 fewer bottles of soju. As a result, sales for beers are experiencing a massive growth in South Korea.
TIME noted in a report on Feb. 11, 2014, data from global marketing-research firm Euromonitor International shows that Show Koreans are the world's biggest consumers of hard liquor, averaging at 11.2 shots a week. Soju accounts for 97 percent of the hard drinks being downed in South Korea. It contains an alcohol percent that's half of vodka.
However, more recently, beer has become a South Korea favorite, with the beer topping ratings in terms of deliveries, market share and preference.
Beer imports rose to nearly 300 percent between in 2009 and 2014, The Hankyoreh noted Monday. In 2014, beer imports totaled 119,501 tons and worth $111.69 million.
Beer accounted for $2.4 billion of South Korea's $4.5billion total alcoholic beverage market in 2014. Soju followed with 28.1 percent share in the market. Traditional liquors ranked third with 5.7 percent share.
As to preference, 48.8 percent of South Koreans preferred beer over other alcoholic drinks. 46.4 percent of men ranked soju first, while 52.8 percent women preferred beer. Domestic beer consumption stood at 61 percent, while consumption for imports was only 21.6 percent. However, domestic beer appealed more to older people, while imports were the drink of choice for younger drinkers.
However, in a recent survey conducted by the Ministry on 500 consumers, preference for imports rose to 188 percent.
© 2022 Korea Portal, All rights reserved. Do not reproduce without permission.