Cigarette Price Hikes Pushes South Korea's Tax Income To $365 Billion For 2015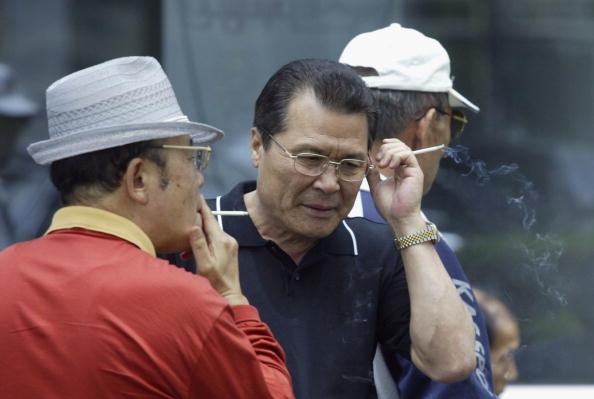 The South Korea government managed to collect a total of $3.66 billion taxes due to the implementation of the cigarette price hike in January this year.
The Korea Tax Internet, a local non-government organization focused on protecting taxpayer's rights, revealed that a total of 3.3 billion cigarette packs are expected to have been sold this year, as reported by the Korea Times Sunday. This resulted in the government receiving total tax collectibles of $3.66 billion this year.
In January this year, the government increased the tax on cigarettes from $1.32 (1,550 won) to $2.82 (3,318 won) per pack, consequently raising cigarette prices from $2.3 (2,500 won) to $3.83 (4,500 won).
"Cigarette sales decreased 23.4 percent from last year, but the government gathered 63.9 percent more taxes from smokers," Korea Tax Internet said. "Prior to the increase, the government had announced that their tax income will increase by 2.8 trillion won ($2.38 billion), but it turned out that their tax income increased by 4.3 trillion won ($3.66 billion)."
The cigarette price hike was implemented to curb South Korea's smoking rate, but the aim has not been fully realized.
The Chosun Ilbo wrote Sept. 16 by June this year, the number of people who signed up for treatment to quit smoking fell from 39,718 in March to 18,334.
A survey also showed that 35 percent of Korean adults continued to smoke as of 35, showing only a 5.8 percent decrease from last year's figure. This misses the government's trajectory of an eight percent smoking decrease following the price hike.
However, there have been suspicion that the cigarette price hike was made no purely to improve people's health, but also maximize the government's tax income.
Cho Sung Hwan, who works for an engineering and construction company in Seoul, told Korea Times, "We smokers do not think the price hike was just aimed at curbing the country's smoking population. It is also aimed at helping fill the shortage of national tax revenue."
(Conversion rate: $1 = 1,175.94 won)
© 2022 Korea Portal, All rights reserved. Do not reproduce without permission.