Pantone Color Institute Spreads Message of Peace, Harmony and Equality With 2016's Colors of the Year: Rose Quartz and Serenity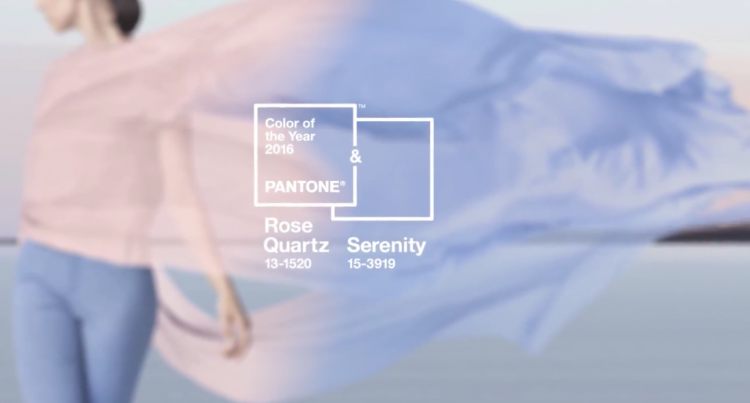 United States-based color company Pantone has announced its colors of the year for 2016. Unlike previous years in which only one color was selected, this year Pantone matched the baby blue shade called "Serenity" with the timeless baby pink "Rose Quartz" hue.
The Chosun Ilbo reported Thursday this is the first time Pantone Color Institute chose a pair of colors in its 15-year history, explaining the decision to do so "challenges traditional perceptions of color association."
The Rose Quartz and Serenity coupling, according to Pantone, represents "a color snapshot of what we see taking place in our culture that serves as an expression of a mood and an attitude."
"In many parts of the world we are experiencing a gender blur as it relates to fashion, which has in turn impacted color trends throughout all other areas of design," Pantone said on its website. "This more unilateral approach to color is coinciding with societal movements toward gender equality and fluidity, the consumer's increased comfort with using color as a form of expression, a generation that has less concern about being typecast or judged."
The Sacramento Bee noted Friday Pantone described rose quarts as "a persuasive yet gentle tone that conveys compassion and a sense of composure." Serenity meanwhile was defined as "weightless and airy, like the expanse of the blue sky above us, bringing feelings of respite and relaxation even in turbulent times."
Rose quartz and Serenity are strikingly different from past Colors of Years, all of which represent "rich earthiness". While some pink tones have been selected in previous years, no true pastel had been given the title since Cerulean Blue in 2000.
With this announcement, designers have attuned their senses to 2016's chosen colors.
"The Color of the Year 2016, Serenity and Rose Quartz, are a harmonious pairing Pantone is already seeing across high fashion for women and men, home interiors, accessories, active wear, industrial design, beauty, multi-media and packaging design," Pantone Color Institute Laurie Pressman wrote in an e-mail to The Blade.
Pantone Color Institute Leatrice Eiseman promises the two colors with reflect "a soothing sense of order and peace."
© 2023 Korea Portal, All rights reserved. Do not reproduce without permission.