Hyundai Steel Red Angels Midfielder Cho So Hyun and Guangzhou Evergrand Defender Kim Yong Gwon Named Players of The Year By The Korea Football Association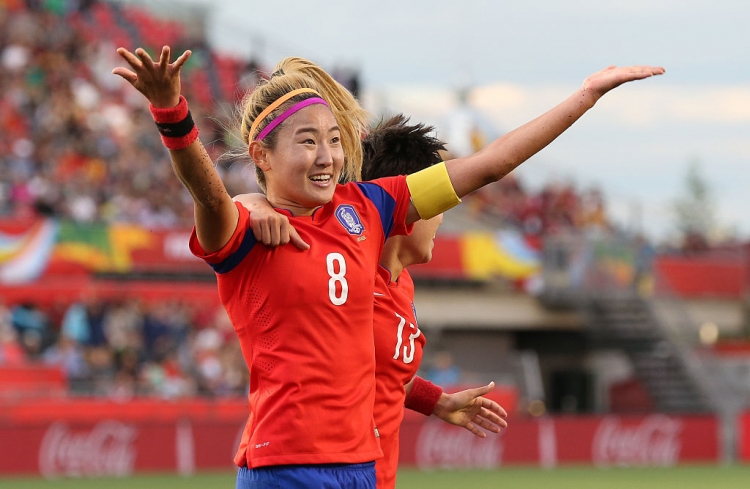 Guangzhou Evergrande defender Kim Yong Gwon and Hyundai Steel Red Angels midfielder Cho So Hyun were named Players of the Year by the Korea Football Association (KFA) on Wednesday.
The 27-year-old made a stellar performance towards helming a solid defense for the national team throughout the year. The Korea Times noted Friday the Koreans didn't yield a goal in 17 out of 20 A matches in 2015, in which Kim appeared in 14 of them.
Kim spent a total of 1,034 minutes on the field for the South Korean national team-the most appearance among all defenders. He also led the Taeguk Warrior to victory in the East Asian Cup in August. Kim was also recognized for his vital role in Guangzhou Evergrande's victory in the Asia Football Confederation Champions League and claim to the Chinese Super League.
"This year is the best year of my football career," Kim said, as reported by Korea JoongAng Daily. "I think I won the award because our national team finished so many games without conceding goals. I want to perform next year like I did this year."
He also said at the KFA awards ceremony that while there are other stronger players, he believes he won the award because he played as hard as he could.
Kim narrowly edged Tottenham Hotspur attacker Son Heung Min for the title, who was hailed Player of the Year in 2013 and 2014.
For the women's category, midfielder Cho So Hyun was hailed Player of the Year for the first time. She served as the team captain for the South Korean national team in the FIFA Women's World Cup in Canada in June. Under her leadership, South Korea went as far as Round 15 for the first time in the league's history.
"Since this award is given for me to work harder, I will try my best next year to give more happiness back to fans," Cho said at the awarding ceremony.
© 2022 Korea Portal, All rights reserved. Do not reproduce without permission.