How to Make Your Own Bulgogi At Home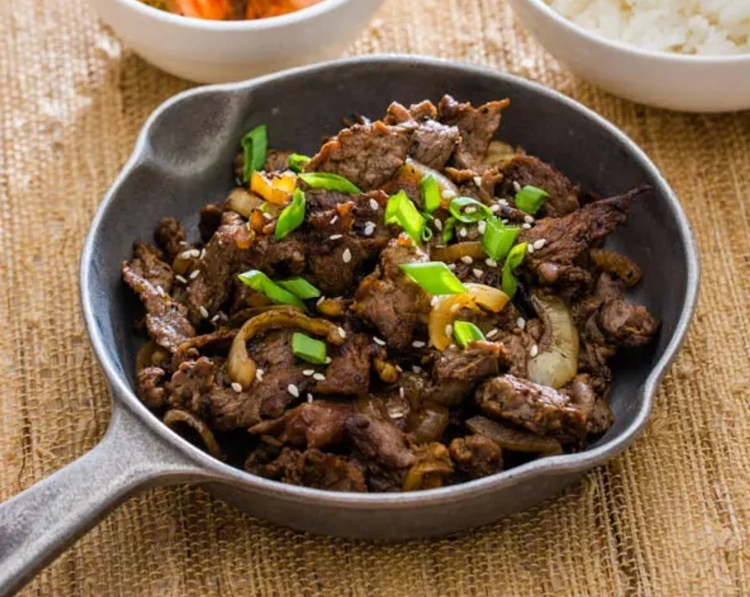 Bulgogi is a traditional Korean dish made with marinated beef. It's a flavorful and savory dish that's perfect for those who enjoy a good meaty meal. While you can easily find bulgogi at Korean restaurants or buy pre-marinated beef at the grocery store, making your own bulgogi at home is a rewarding and delicious experience.
Here's how to make your own bulgogi at home:
Ingredients
1 pound of beef (sirloin or rib eye)
4 tablespoons of soy sauce
2 tablespoons of sugar
2 tablespoons of sesame oil
2 tablespoons of minced garlic
1 tablespoon of minced ginger
2 tablespoons of rice wine (or mirin)
1/4 teaspoon of black pepper
1/2 onion, sliced thinly
1 green onion, sliced thinly
1/4 cup of sliced mushrooms (optional)
Instructions
Start by slicing the beef thinly against the grain. This will make the beef tender and easier to cook.
In a mixing bowl, combine soy sauce, sugar, sesame oil, minced garlic, minced ginger, rice wine, and black pepper. Mix well until the sugar is completely dissolved.
Add the sliced beef to the marinade, making sure that every piece is coated. Let it marinate for at least 30 minutes, but ideally 2 hours or overnight in the fridge.
In a large pan, heat some oil over medium-high heat. Add the sliced onion and cook until it becomes translucent. Then add the marinated beef and cook for about 5-7 minutes, stirring occasionally.
Once the beef is cooked, add the sliced green onion and mushrooms (if using). Cook for another minute or until the vegetables are tender.
Serve the bulgogi hot with steamed rice and some side dishes such as kimchi or pickled vegetables.
Making your own bulgogi at home is a great way to enjoy this Korean classic dish in the comfort of your own home. The key to a good bulgogi is to slice the beef thinly and to let it marinate for a while to absorb all the flavors. With this recipe, you can easily make a delicious bulgogi that's perfect for any occasion.
© 2023 Korea Portal, All rights reserved. Do not reproduce without permission.