Snack Into Kkwabaegi!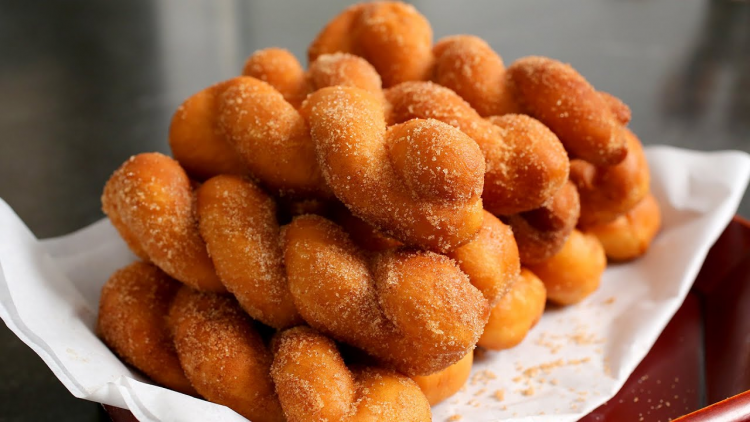 Korean donuts, also known as "Kkwabaegi" or twisted donuts, are a popular street food in South Korea. These sweet treats are a beloved part of Korean culture and are enjoyed by people of all ages.
Korean donuts are made by twisting a long strip of dough, then frying it until it's crispy and golden brown. The dough is then dusted with sugar, creating a sweet and crunchy exterior. Traditionally, these donuts are made with yeast-raised dough, which gives them a light and fluffy texture.
One of the unique things about Korean donuts is the use of a special ingredient in the dough called "moo" or "Korean radish water". This adds a slightly sweet and refreshing taste to the donuts, and also helps to make them more tender.
Korean donuts can be found all over South Korea, from street vendors to bakeries. They are often enjoyed as a snack or as a breakfast food, and are commonly paired with a cup of coffee or tea.
In recent years, Korean donuts have gained popularity around the world, with many Korean bakeries and cafes serving their own take on this beloved treat. If you ever have the opportunity to try Korean donuts, be sure to give them a try - you won't be disappointed!
© 2023 Korea Portal, All rights reserved. Do not reproduce without permission.