Former B1A4 Member Jinyoung Opens Up About 'Police University' And Future In Music In Most Recent Interview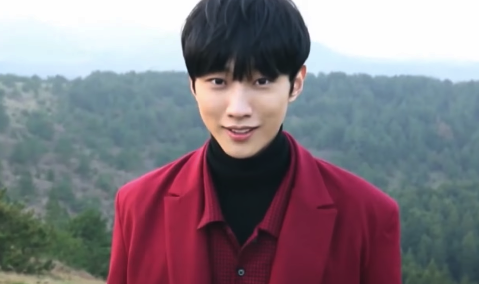 BIA4's Jinyoung recently opened up about his latest project 'Police University' in an exclusive interview. The singer turned actor who just got discharged from the military not too long ago, shares his experience going back to work and going back to acting in tvN's 'Police University'.
Jinyoung is joined by f(x)'s Krystal as university students Kang Sun Ho and Oh Kang Hee respectively, they are also joined by season actor Cha Tae Hyun in 'Police University' where he plays a passionate detective-turned-professor Yoo Dong Man.
The story revolves around Yoo Dong Man taking in Kang Sun Ho, who is also a genius hacker as they solve crimes and investigate. Krystal plays Jinyoung's love interest through the series.
During a recent interview, Jinyoung opens up about returning to work after serving the military. 'Police University', which concluded a month ago was somewhat successful. Jinyoung shares that he is simultaneously sad and happy that the show ended.
"I feel simultaneously sad yet refreshed. Since it was my first project after my military discharge, I was really nervous and excited. It feels like it ended faster than I'd anticipated. Many people told me they watched it well and said lots of good comments so I was happy while doing it, and I'm happy even when it's over," Jinyoung said during an interview.
He also revealed that the success of the show comes from the fact that all the cast members have really good working chemistry on and off cam. Jinyoung also reveals that he thoroughly enjoyed working with Krystal and Cha Tae Hyun for his first project back.
Although Jinyoung's first project back is in the acting world, he reveals that he wants to go back to music.
"I love music so much. I'm constantly preparing. I love music too much to just focus on acting and I have quite a few songs I've already made. I'm currently thinking about how to repay my fans who love me and what kind of music to share with them. I believe I must greet them with good music. I'm constantly thinking over it," Jinyoung shared.
We are excited to see what Jinyoung will be doing in the coming months, we hope to see him back on the stage and performing.
© 2023 Korea Portal, All rights reserved. Do not reproduce without permission.