RAIN Talks To ITZY About Leaving JYP In His Newest YouTube Video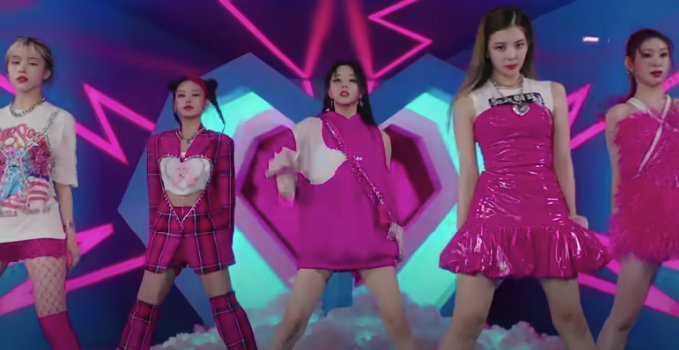 ITZY recently appeared on South Korean singer Rain's YouTube channel "Season B Season". During the meeting between the two, Rain and ITZY discussed some very fine points regarding the future of the girl group under the JYP Management.
In the YouTube show, Rain gave out advice to the girls regarding their careers. Rain, who was once a trainee and an artist under JYP reveals why he had to leave the company.
Currently, ITZY has revealed that they will be dropping their newest album soon, as well as their main track 'LOCO'. Apparently, many ITZY's fan base 'MIDZY', believe that JYP has been lacking in the promotional steps for the group.
Rain could not help himself but he had to inquire amongst the members of ITZY if they were having concerns regarding the release of "LOCO". ITZY member Ryujin reveals that they do and that she feels like it is about time for the group to find their own color.
The JYP alum then went on to give wise advice to the girls regarding finding their own genre in the music industry. Rain explained that they have to do the change gradually rather than suddenly.
"If you show the progress of changing little by little, I think that's good, but if you come out suddenly like 'ITZY can do concepts like this, too,' if it goes wrong, people might think, huh?" Rain shared.
ITZY member Chaeryeong on the one hand shared that she has been a big fan of Rain since "Bad Guy", despite only being a year old when it was dropped. She made a point by saying that Rain was very versatile in his career, from being sexy to being manly.
Rain then revealed that in order to make changes, he had to leave JYP entertainment. But he made it clear to ITZY that he is not advising them to leave the management. Rain gave them the pros and cons of leaving JYP but in the end, advised the girl group to stay with JYP in the foreseeable future.
© 2023 Korea Portal, All rights reserved. Do not reproduce without permission.