Oli London Says He Officially Identifies Himself As Korean After Getting Eye Surgery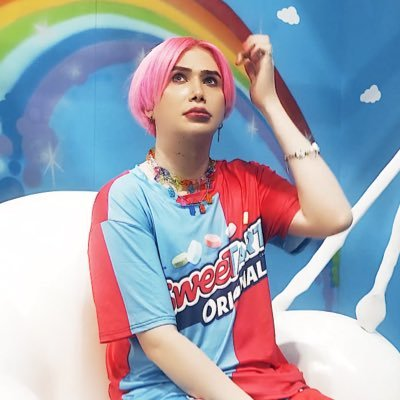 UK-based Korean singer Oli London continues to confuse their followers on social media as they are proud to say that they "identify themselves as Korean" after getting their successful eye surgery. It seems that the infamous singer would not stop at anything until he finally looks like a Korean pop star especially his long-time idol, BTS member Jimin.
He recently posted a video on his YouTube channel on his transition story and how he became Korean. Aside from saying they are non-binary, they also said that they want to be identified as "Korean Jimin."
Oli London posted a tweet on Saturday, June 19, regarding his gender identity. The tweet included a photo of what appears to be the flag of South Korea covered in the usual LGBT rainbow colors. The caption said: "This is my new official flag for being a non-binary person who identifies as Korean. Thank you for the overwhelming support it was so hard for me to come out as Them/they/Korean." Netizens were confused.
K-pop fans canceled Oli London on social media after faking a suicide online. A report on May 27 said that Oli London was announced dead in his mansion in London. A suicide note was found. His official Instagram page was Memorialized after the news spread like wildfire on social media. Later on, it was to find out that the suicide was a prank organized by himself, obviously to seek attention.
Oli London released his comeback song titled "Koreaboo" ironically hitting #6 in the iTunes' worldwide K-pop chart. It ranked #16 on its debut, then climbed up to #6.
Oli London is obsessed with the K-Pop boy band BTS that he spends thousands of dollars looking like a BTS member, Jimin. When Oli London went to Korea, he went to Jimin's and BTS's usual places, hoping to see them in person. His journey to "look Korean" was featured in shows like "Dr. Phil," receiving mixed reviews.
© 2023 Korea Portal, All rights reserved. Do not reproduce without permission.