Here's How You Can Enjoy Coffee Even More At Home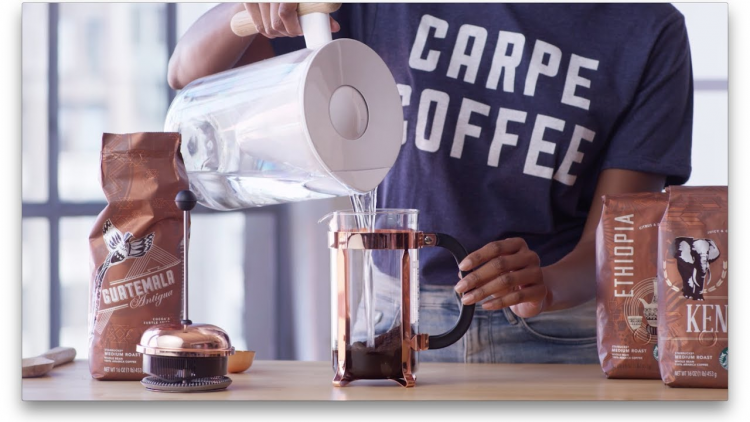 Coffee is without a doubt, a popular beverage for many. It helps you kickstart your day and keeps you going until the end of the day. While instant coffee is a go-to beverage, there's nothing else like making your own brew to your liking. So here's how you can enjoy coffee even more at home. But before we get into it, we highly recommend these sources and products if you're looking for coffee-related stuff.
Get Your Own Coffee Grinder
If you want to make your coffee brew, then you have to have to get your own coffee grinder. It's recommended that you start off with simple and small-sized grinders first. Then if you're used to it, you can upgrade it later on if you want to level up your coffee brewing experience. Having a coffee grinder at home is important most especially that you are buying coffee beans in order to make your brew.
Try Out Different Coffee Beans
The secret to having a unique brew that you can't find anywhere else is to try out different coffee beans and pour them in one cup. What some people usually do is that they purchase coffee beans in which originated from different cities and country and combine them together when you brew them at home. It's recommended that you grind just small amounts of coffee first so that it wouldn't be wasted at all.
Check Out Different Coffee Videos For Inspiration
Many starting coffee brewers usually get their inspiration from different sources like social media and video platforms like YouTube and TikTok. Watching these videos will also give you an idea of what works in coffee brewing or not. These content creators usually offer discount codes to some coffee or related stuff so you should watch out for those too.
We hope this would help get a start on marking your own brew at home. Stay tuned for more Korean products and tips only here at Korea Portal.
© 2023 Korea Portal, All rights reserved. Do not reproduce without permission.