Can You Make Pizza Using A Waffle Maker?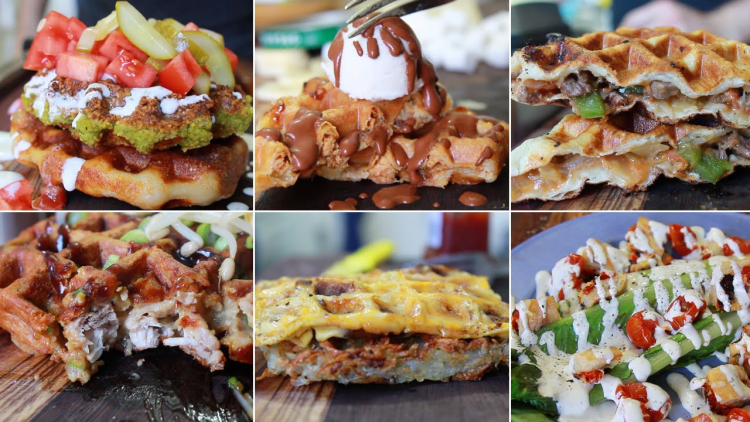 As we searched far and wide looking to for another food idea to try out, we suddenly had our mind thinking: can we make pizza using a waffle maker?
Getting an oven or even a toaster oven might be really expensive to some so if you're craving for pizza so suddenly and you just don't have one at home, you can substitute and cook that irresistible cheesy snack using a waffle maker.
We understand that the shape is going to be a little awkward as the "pizza" will have those notable waffle shaped grids when it's cooked. However, by placing the right ingredients as well as cooking it at the proper timeframe and temperature, you are sure to have the perfect snack that you can eat ant any time of the day.
Ready to try it out? So here are the basic things that you need:
- A high-quality branded waffle maker
- 1/8 or 1/4 size pizza dough (you can buy this in your local supermarket)
- Pizza sauce (you can make your own or get the store-bought ones)
- Cheese (Mozzarella or Cheddar. Your choice)
- Other pizza toppings you want to add (e.g. garlic, onion, bell peppers, etc.)
Preparation
Shape your pizza dough the same as size as your waffle maker. If you think the size and thickness of the pizza is too much, you can reduce it. The important thing here is that the size is just right. Apply oil on both size of the waffle maker. Although most waffle makers have non-stick coating, adding olive oil or similar oil make sure it doesn't stick and it makes the crust crispy. Now apply the sauce, the cheese, and the topping into your dough. Take note that it is going to be messy when it cooks due to the limited small space of the waffle maker. Cook it for around a couple of minutes until the crust is to your liking and you finally smell the pizza-like aroma.
We hope you enjoy your small homemade pizza using nothing else but your trusty waffle maker.
© 2023 Korea Portal, All rights reserved. Do not reproduce without permission.