Miss Universe Results Are In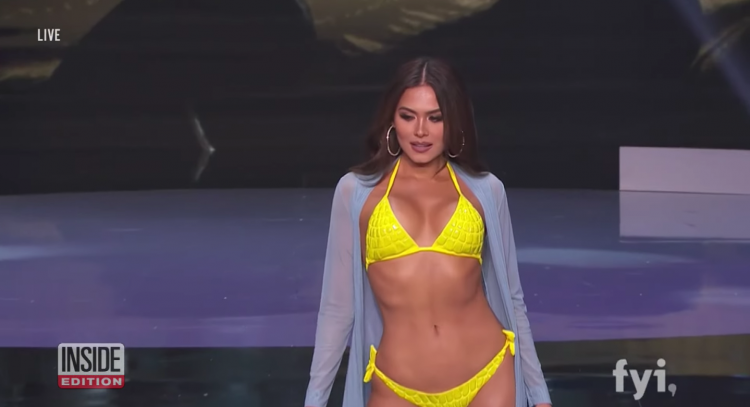 Miss Mexico Andrea Meza, your new Miss Universe, deserves congratulations! Meza was crowned Miss Universe 2020 on Sunday evening, a year after the annual competition was put on hold due to the current COVID-19 pandemic.
Apart from the latest winner, this year's pageant, hosted by Mario Lopez and Olivia Culpo, featured a stellar lineup of female contestants.
1st runner-up Julia Gama of Brazil, 2nd runner-up Janick Maceta Del Castillo of Peru, 3rd runner-up Adline Castelino of India, and 4th runner-up Kimberly Jimenez of the Dominican Republic completed the Miss Universe 2020 Top 5 and were among the 73 women who represented their countries and territories.
According to her contestant biography, she has a degree in software engineering. Miss Universe 2019 Zozibini Tunzi, her predecessor, awarded her with the crown at the Seminole Hard Rock Hotel & Casino in Hollywood, Florida.
Meza was a success on Sunday's episode, which opened with a swimsuit segment before moving on to an evening gown segment and questions from the audience. Luis Fonsi, a Puerto Rican musician, joined the Top 5 contestants on stage for a set.
Meza is also a feminist organizer who works closely with the Municipal Institute for Women, according to her contestant biography. She is also a professional makeup artist and model, a lover of endurance fitness and Crossfit, and the city of Chihuahua's new tourism brand ambassador.
The 69th Miss Universe pageant comes more than a year after Tunzi, 27, was crowned Miss Universe for the first time in 2019. Last year's pageant was canceled due to the pandemic, but no winner was announced.
Not only was the 2020 ceremony pushed back to 2021, but 19 countries and territories were required to withdraw from the competition: Angola, Bangladesh, Egypt, Equatorial Guinea, Georgia, Germany, Guam, Kenya, Lithuania, Mongolia, Namibia, New Zealand, Nigeria, Saint Lucia, Sierra Leone, Sweden, Tanzania, Turkey, and the US Virgin Islands.
After a series of safety measures were placed in motion, it was revealed in March that the competition would return with a live broadcast.
© 2022 Korea Portal, All rights reserved. Do not reproduce without permission.