aespa's Comeback Music Video 'Next Level' Drops!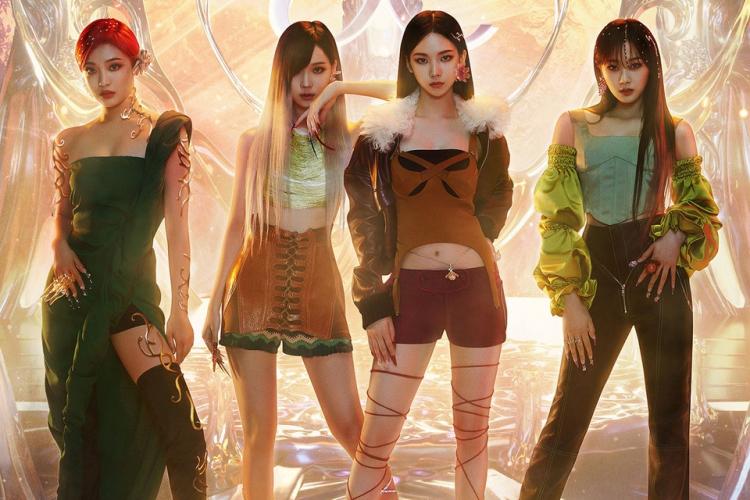 Finally, after months of waiting, the comeback music video "Next Level" by rookie K-pop group aespa has dropped. The music video was released on YouTube on May 17, 2021, 8 p.m. KST. The song is actually a remake of A$ton Wyld's single, which was part of the original soundtrack of "Fast & Furious Presents: Hobbs & Shaw." The music video features all four members of the group as well as their "AI selves."
For those who are curious about the song, their agency stated that the lyrics of "Next Level" tells the story of the "aespa" members, their alter egos called "ae," and their journey to KWANGYA in search of the "Black Mamba" that is the cause of "disturbing aespa and ae's SYNK, descending the world into chaos."
The hype didn't stop there as a live broadcast event called "Next Level of aespa" happened on the group's official VLIVE channel just after the music video dropped.
The moving teaser that was released just days before the comeback music video starts with a mysterious light shines on an ordinary street in the middle of the night, taking the viewers into the world of Kwangya. Kwangya, in the "aespa universe," is an artificial realm in which the human members of "aespa" connect with their respective æ-aespa counterparts.
It has been 6 months since aespa made its debut in November 2020 with its first hit single, "Black Mamba." In February, the group released a special remake single titled "Forever," but it felt like record label SM Entertainment did not even make an effort in promoting the release.
The concept photos were done by artist Bryan Huynh. Netizens praised the concept photos for "Next Level" as it was a different take on each of the members. South Korean music label SM Entertainment had hired Huynh to work on the concept art for the highly-anticipated comeback of the group.
Fans are looking forward to more "aespa," and hopefully, this may not be the only promotion that they will be doing for "Next Level."
© 2023 Korea Portal, All rights reserved. Do not reproduce without permission.