Singapore Orders School Closure To Prevent Coronavirus Transmission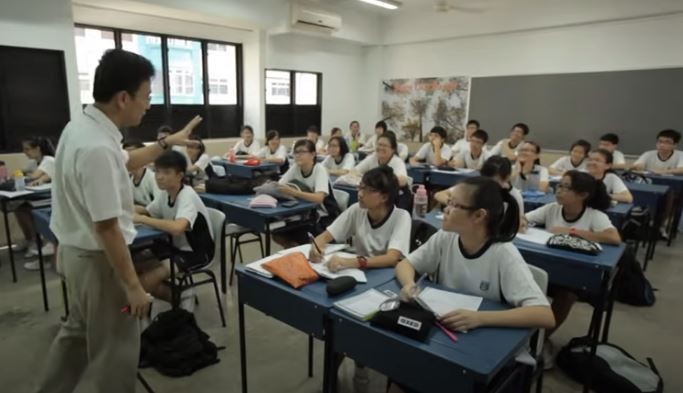 Starting Wednesday, the Singapore government will close down schools following reports of having the highest number of domestic Coronavirus infections in months. This includes several that were unconnected.
The primary and secondary schools will switch to full home-based learning starting on Wednesday and throughout the school term on May 28.
"Some of these (virus) mutations are much more virulent, and they seem to attack the younger children. The sharp rise in the number of community cases today requires us to significantly reduce our movements and interactions in the coming days," said Education Minister Chan Chun Sing.
On Sunday, the Asian country confirmed 38 locally transferred Covid-19 cases. It is the highest daily figure since the middle of September 2020, of which 18 are presently unrelated.
Singapore has reported over 61,000 Coronavirus cases, in which a majority is connected to outbreaks last year in foreign worker dormitories, including 31 deaths.
Compared to its neighboring Southeast Asian countries, Singapore's everyday cases are still small. However, infections continue to increase in the past weeks.
Schools will stay open to students who will need more support. However, all center-based tuition and enrichment classes with activities must be done online until the end of the "heightened alert period" that will last until June 13. This aims to reduce the socialization among students from different schools. In the recent week, at least 10 children were tested positive for the Covid-19 virus.
Also, preschools and student care centers will remain open to assist parents who need to work. It's because the government tries to prevent a partial lockdown like what happened last April 2020.
At the moment, the ministries of education and health are in talks regarding the vaccination of students. Singapore wants to follow the US health regulators' decision to use the Pfizer-BioNTech vaccine to inoculate children who are 12 to 15 years old.
© 2022 Korea Portal, All rights reserved. Do not reproduce without permission.