Gates Divorce: Bill Left Melinda with Billions from Cascade Investment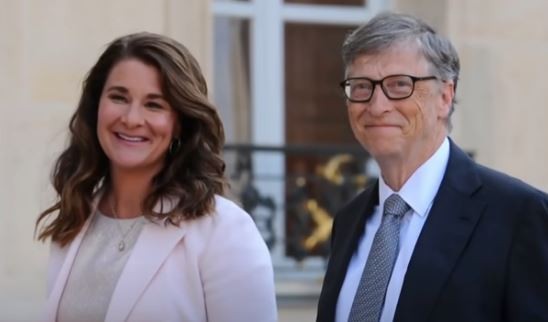 It's all over for estranged couple Bill and Melinda Gates as they ended their 27-year marriage, leaving Melinda with billions of dollars from Cascade Investment.
Cascade Investment has been Bill's largest asset, which was established from the proceeds of Microsoft stock sales and dividends. The company runs a wide portfolio consisting of energy, real estate, hospitality. It also includes stakes in several public companies.
It handed down stock in two of Mexico's biggest companies to Melinda. The total amount she received in the past few days reached over $2 billion. She now has control over Coca-Cola FEMSA and Grupo Televisa stocks.
Money manager Michael Larson supervises most of these portfolios, which encompasses North American companies. This also includes stocks in Diageo Plc, which is the world's biggest distiller, and Signature Aviation Plc based in London that deals with private-jet services.
Bill and Melinda Gates announced their divorce this week. Their separation is anticipated to involve a wealth transfer scale like other few separations. Likewise, it can have implications for one of the most significant philanthropic organizations in the world. The Bill & Melinda Gates Foundation has supported education, gender equality, healthcare, and endeavors to counter climate change.
Bill and Melinda Gates Foundation has been the world's biggest charitable foundation. Last year, it had contributed over $50 billion to different foundations and was a major investor in Coronavirus treatments.
According to Melinda, spousal support is "not necessary" when she petitioned for a divorce. She won't ask for regular payments from her ex-husband but will take a settlement that's privately negotiated.
The former couple first met in 1987 and was the same year that Bill became the world's youngest billionaire at 31. In 1994, they married in Hawaii and were blessed with three children - Jennifer, 25, Rory, 21, and Phoebe 18. What prompted their divorce is still unclear.
© 2022 Korea Portal, All rights reserved. Do not reproduce without permission.