Dancer from Variety Contest 'Kingdom' Tests Positive For COVID-19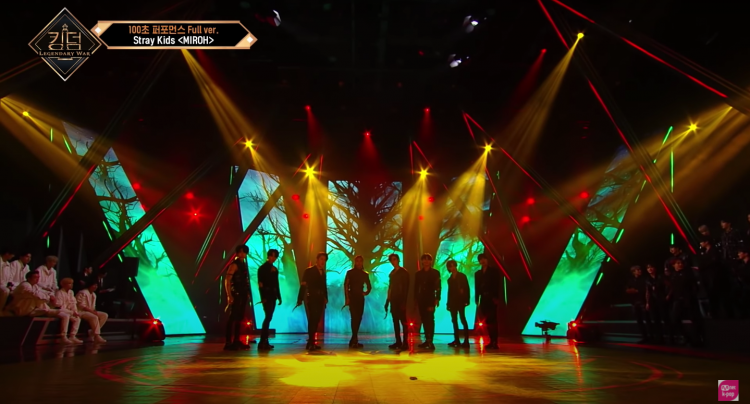 COVID-19 has been diagnosed for a dancer who recently took part in a recording of "Kingdom: Legendary War." On May 6, SPOTV News announced that a dancer who worked for a unit stage performance with members of iKON, THE BOYZ, and SF9 has tested positive for the coronavirus.
Mnet, the network responsible for the production and broadcast of Kingdom, responded to the incident. "Currently, an epidemiologic investigation is being conducted. There seem to be no cast or crew members who came into direct touch with the dancer based on our internal review. Not only did SF9, The Boyz and iKON act with the performer, but all of the cast members, including Stray Kids, BTOB, and ATEEZ, as well as the production crew and personnel, are being tested ahead of time."
As of May 7, JYP Entertainment has released a statement with regards to the participation of their boy group, Stray Kids. "The members, managers and staff of Stray Kids tested negative for COVID-19 as a result of preemptive monitoring."
FNC Entertainment has also commented on the status of their boy group participant, SF9. "Preemptive COVID-19 testing was performed on SF9 on May 6, and both SF9 members and personnel obtained negative findings. Following the epidemiologic review, SF9 member Yoo Taeyang, who was assessed as having come into contact with the dancer who tested positive, will initiate self-quarantine, while the other members will resume their normal activities. We apologize for causing anxiety to fans who may have been really concerned, and we will continue to emphasize the welfare of our artists and do our best to meet health authorities' recommendations in taking preventive steps."
"Kingdom: Legendary War" is a television show airing on Mnet that premiered on April 1, 2021, and airs every Thursday at 19:50 KST. It is the male equivalent to Queendom and the follow-up of Road to Kingdom.
© 2023 Korea Portal, All rights reserved. Do not reproduce without permission.