Fans of K-pop Rookie Group 'aespa' Disappointed Over The Lack Of Promotions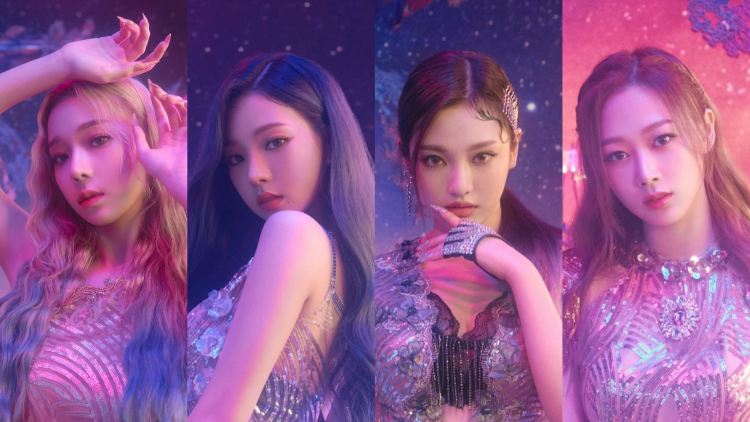 Recently, netizens have already begun to notice that the K-pop rookie group "aespa" has little to no physical or virtual promotions this 2021. This has caused them to be very disappointed with their label, SM Entertainment.
As of press time, it has been 6 months since "aespa" made their debut in November 2020 with their first single titled "Black Mamba." The song was an instant hit, their fanbase grew, and they are looking forward to another release. In February, the group released a special remake single titled "Forever," but it felt like SM Entertainment did not even make an effort in promoting the release.
What is worse is that there is little to no way for fans to interact with the members as they don't have an official "V Live" channel yet. Lately, many K-pop artists and group members use "V Live" as a way to stay connected with fans, while physical concerts are still not possible at the moment due to the COVID-19 pandemic. Netizens' disappointment grew even more, making comments that SM Entertainment is not giving much importance to "aespa" and focused promotions of other popular artists under their label.
Basically, it is the record label's responsibility to heavily promote each of their own artists regardless if they are still rooking groups. Some commented that "aespa" immediately got a fandom just as soon as they officially debuted, while the other SM groups like "Red Velvet" took them 3 years and "f(x)" around 7 years. SM should have at least noticed this and find ways to promote the group even more rather than putting them in the backseat to prioritize other groups.
As of press time, there is still no announcement of the group having a comeback. However, people are hoping and wishing the that group would have something exciting to release this year, and the fans are patiently waiting for this to happen.
© 2022 Korea Portal, All rights reserved. Do not reproduce without permission.