BTS Teases Second English Single, 'Butter' to Drop in May [TRAILER]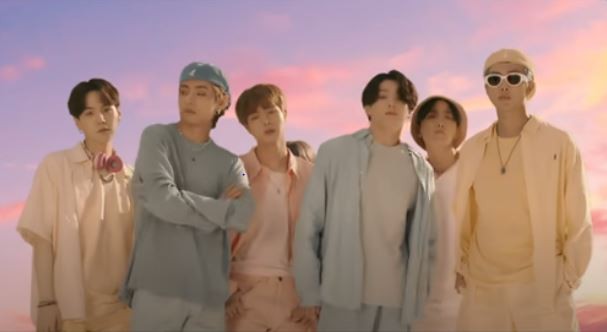 All the ARMY fans out there, get ready to get into the groove again with BTS' "Butter" this May!
The phenomenal K-Pop group BTS will release a new digital single titled "Butter" on May 21st. It is the septet's second full-English song following "Dynamite," which is a disco-pop song launched in August of last year. For 32 straight weeks, it remained in Billboard's top 100 most popular song chart.
Big Hit Music stated, "Brimming with the inimitable charm of BTS, the new single 'Butter' will melt its way into the hearts of all ARMY. Dip into the sometimes smooth, other times charismatic enchantment of BTS with their latest music."
The agency added that "Butter" is a summer-themed dance-pop song and will also be launched in a physical single album format. The much-awaited single will be available soon in South Korea and other countries. However, Big Hit Music did not disclose the exact date and time for BTS' "Butter" release of its physical album version.
The BTS "Butter" trailer, features a block of butter that slowly melts into a heart. In the last couple of seconds, the heart-shaped butter glided to the side to read out the title of BTS's upcoming single along with the date of release. The trailer itself has more than 10 million views on YouTube, almost half a million tweets, and over 900,000 likes on Twitter.
BTS has been making headlines as the first-ever K-Pop group Grammy Awards nominee for the Best pop duo/group performance award. Additionally, the group has been the first Korean artist to be nominated in BRIT Awards last month.
Due to their non-stop popularity, BTS made an advertisement with Philippine telco, SMART. The "Live Your Passion with Purpose" campaign featured two of their songs titled "Dynamite" and "Life Goes On." The campaign's goal is to inspire Filipino youth to chase after their passion.
© 2023 Korea Portal, All rights reserved. Do not reproduce without permission.