Get Grilling With Some Korean BBQ!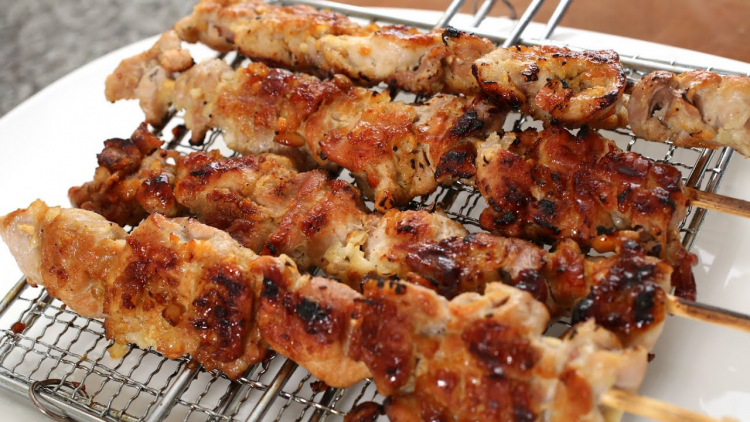 For a long time, Korean-style barbecue has taken the world by storm, and it has been one of those sought-after foods regardless of where you are in the world.
Since we are still required to stay at home, we are happy to share some of our top Korean BBQ recommendations that you can make for yourself at home. Although it's nice to cook for yourself only, having some Korean barbecue together with your loved ones is much better. So here are some of our top recommended Korean barbecue meals:
Maeun-dakbonggui
Since this is Korean-style, it's expected that you get some heat and spice into them. Maeun-dakbonggui is spicy BBQ chicken drumettes. This is on top of our list because it is easy to take since you only need chicken drumettes, garlic, ginger, whole milk, rice, sesame oil, onion, and ground black pepper. For the case of the spices, you can control the volume of the hot pepper flakes and hot pepper paste to your liking.
Maekjeok
If you're craving some pork skewers, then Maekjeok is the best to have. If you're looking for a tasty alternative to bulgogi, then this should definitely be it! The nice thing about this meal is that it does not have any spice in them. You only need a pound of pork shoulder sliced thinly, minced onion, minced garlic, ground black pepper, doenjang (Korean fermented soybean paste), mirim, rice syrup, toasted sesame oil, Asian chives (buchu), kosher salt, and vegetable oil.
LA galbi
Then our last recommendation would be the LA galbi or LA style beef short ribs. Highly recommended to have on short parties. Enjoy the taste of barbecued beef short ribs cut thinly across the bones. To make this at home, you need some LA style beef short ribs, soy sauce, water, honey, garlic, onion, ginger, pear, toasted sesame oil, toasted sesame seeds, black ground pepper, soybean paste, hot pepper paste, green onions, lettuce, perilla leaves, green chili pepper, cucumber, and carrot.
We hope these will help you choose which Korean BBQ dish to have. Look forward to more of our food recommendations very soon.
© 2023 Korea Portal, All rights reserved. Do not reproduce without permission.