Hong Kong Airlines Ejects Vivo Phones From Shipment List After Devices Catch Fire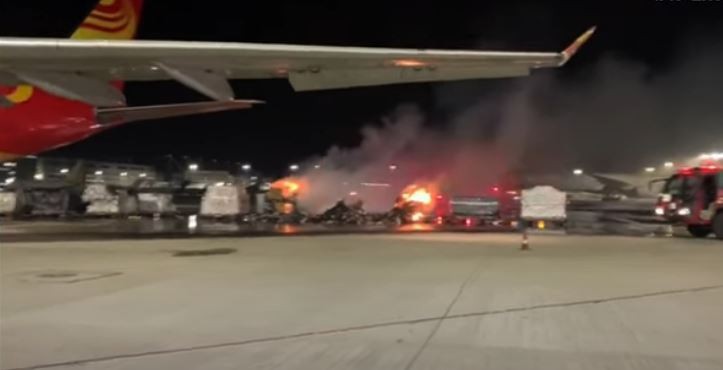 Vivo phones that caught fire while getting shipped have been ejected by Hong Kong Airlines from their shipment list.
Hong Kong Airlines banned all Vivo smartphones following a consignment of Vivo Y20 that went ablaze at the airport a few days ago. It's not exactly known what caused the devices to burn.
The Hong Kong Air Cargo Carrier noted, "We regret to inform you that the latest update of the embargo with immediate effect, all cargo is forbidden to accept the 'CargoLink Logistics HK Co Ltd' and 'Sky Pacific Logistics HK Co Ltd' and/or co-loader on carriage by RH/HX aircraft until further notice. Also, embargo all types of 'VIVO' mobile phone.'
At this point, it's only Hong Kong Airlines that suspends Vivo devices. If other airports follow suit, it will ruin the mobile phone company's brand imagery. It will hurt more since Vivo is spending a fortune in markets such as India for branding. As a matter of fact, it hired cricketer Virat Kohli just recently to endorse the product.
Currently, Vivo is sponsoring the progressing Indian Premier League (IPL). It is a cricket tournament and is one of the world's largest sports leagues.
According to Faisal Kawoosa, the incident is an untimely tragedy at a time when Vivo is fully-fledged with the IPL as its title sponsor. He added that even in India, Vivo is making phones and furnishes components rather than CBU's. Kawoosa is the research firm TechArc's founder and principal analyst.
Vivo is the third-largest smartphone brand in India and holds 18% of the market share. In 2020, it shipped 26.7 million units. Moreover, it's the leading brand in the offline channel.
A few years back, Samsung needs to recall all of the Galaxy Note 7 due to battery issues. The company lost millions of dollars due to several mobile devices that exploded.
© 2021 Korea Portal, All rights reserved. Do not reproduce without permission.