Nintendo Teams Up With TWICE In Promoting Nintendo Switch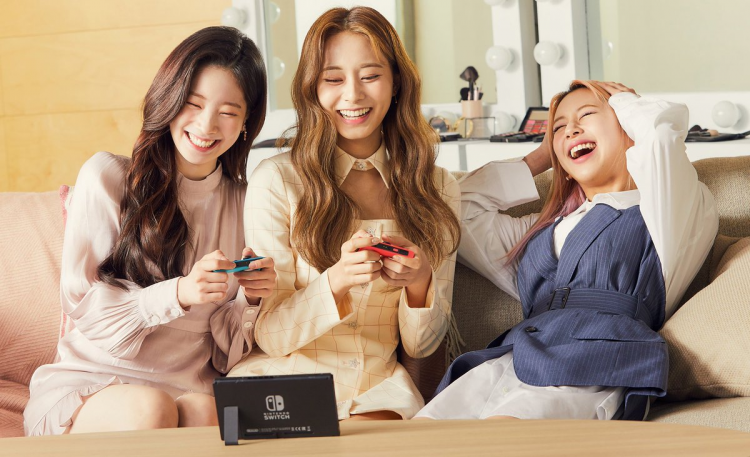 Nintendo Korea recently uploaded pictures related to its partnership with the K-Pop group TWICE. Some pictures in this report reveal members Jihyo and Mina getting fit and fab as they tried out "Ring Fit Adventure."
The game was released in 2019, and it combines gaming and fitness with the use of the Ring-Con Pilates Ring (which is sold separately.) When you purchase the Pilates Ring, you will be able to get the Nintendo Switch game as well.
Other images show the girls having fun being at home or inside a car while playing with the Nintendo Switch. To date, both the Switch regular and the Switch Lite versions are still some of the most sought-after game consoles, especially during the COVID-19 pandemic when people are requested to stay at home.
To date, TWICE has had a lot of endorsements from popular companies and brands. Now that Nintendo is added to that list, it goes to show that the group is really popular not just in Korea but also in other parts of the world.
When the images were released, fans were thrilled to see the girls having fun, and some even wanted to have the same colors of the Switch consoles that the members are using. This isn't the first time that the game company recognized the group. In fact, in 2020, it was announced that TWICE's hit song "Feel Special" will be included in the game "Just Dance 2021." Many of the fans definitely bought the game as a show of support for our favorite girls.
Only a couple of images were revealed so far by Nintendo Korea. However, some are speculating that there might be more updates very soon.
TWICE officially made its debut in 2015 and managed by JYP Entertainment. The group consists of the following members: Sana, Dahyun, Chaeyoung, Tzuyu, Nayeon, Momo, Jihyo, Jeongyeon, and Mina.
© 2023 Korea Portal, All rights reserved. Do not reproduce without permission.