George Floyd's "Killer," Derek Chauvin's Trial: What You Need to Know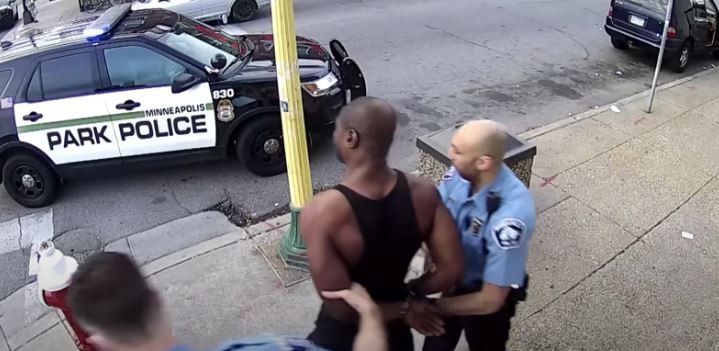 The trial of Derek Chauvin, alleged "killer" of George Floyd, began yesterday, March 29. The white American arrested African American Floyd for paying a store with a counterfeit $20 last year. This litigation is being seen by many people as a crucial moment in US race relations.
The incident happened last year in May, where Chauvin was caught on video kneeling down on Floyd's neck. This spurred protest not only in the US but around the world as well against brutality and racism.
Chauvin was discharged from the police. At the same time, he disproves murder and unlawful death charges, which could send him 40 years in jail. Other three officers - Thomas Lane, Tou Thao, and J Alexander Keung will have their turns on trial later this year.
Prosecutors started the trial by showing the nine-minute-long footage showing Chauvin kneeling on Floyd's neck. One of the prosecutors, Jerry Blackwell, told the jurymen that the victim said he could not breathe 27 times. He added that the alleged police officer was embarking on behavior that was naturally dangerous and had no heed on its effect on Floyd's body.
Chauvin's trial is going to be televised. The trial began with a dozen jurors and two alternates. These people will remain unidentified and cannot be seen throughout the televised hearing that will last about a month. To protect the central Minneapolis courthouse, it was barricaded with fencing, concreted barriers, and barbed and razor wire.
Hennepin County District Judge Peter Cahill postponed the trial until tomorrow due to an unforeseen "technical glitch." When it was time for the third and final witness, Donald Williams III to testify, the live feed from the courtroom became dark. He was the bystander who reproached Chauvin and other officers while they arrest Floyd.
The trial will resume today at 9:30 with Williams on the witness stand.
© 2021 Korea Portal, All rights reserved. Do not reproduce without permission.