Third 'My Hero Academia' Film Reveals Full Title And Teaser, To Premiere In August 6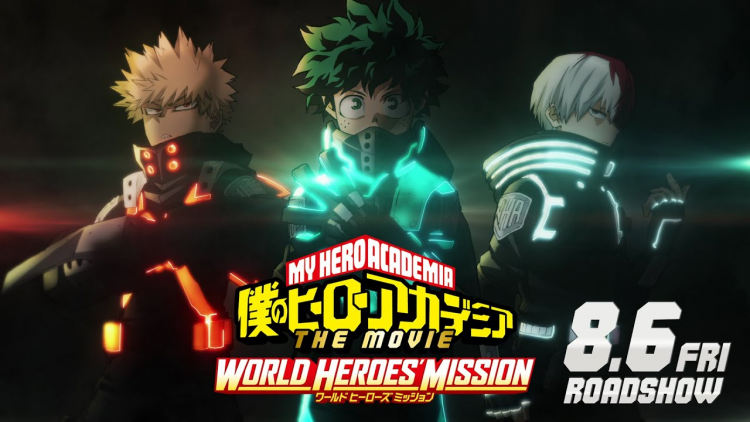 The first episode of "My Hero Academia" Season 5 was welcomed with a new teaser video on Saturday revealing the full title of the 3rd upcoming anime film of the franchise. The movie "My Hero Academia THE MOVIE: World Heroes' Mission" will premiere in Japan on August 6.
The franchise also had two animated movies: "My Hero Academia: Two Heroes" and "My Hero Academia: Heroes Rising." Premiered in July 2018 and December 2019, respectively.
Weekly Shonen Jump magazine 16th issue this year announced that "My Hero Academia" is now approaching its final act on Chapter 306. The announcement had the chapter titled "The Final Act Begins."
My Hero Academia or Boku No Hero Academia debuted in the Weekly Shonen Jump in 2014. The manga tells an ordinary boy named Izuku Midoriya or Deku who was born "quirkless" or someone who does not hold any special abilities. However, this changed when Deku caught the hero All Might's attention, who is also his idol. All Might saw Deku's determination and his sense of his justice; he gave him the quirk "One For All." In order to train and use his quirk properly, he enrolls in U.A. High School, where he meets other kids like himself, each with different quicks.
The anime adaptation's first season premiered in Japan on April 26 and had 13 episodes. The second season aired in April 2017 for a total of 25 episodes. This then followed with a third season in October 2019 and aired for 25 episodes. Before the 5th season, a two-episode original video animation (OVA) was streamed in August 2020 in Japan.
The manga is released in English by VIZ Media. The latest chapters can be read digitally in North America via the MANGA Plus service. The manga also has a few spin-offs focused on different characters from the series.
© 2021 Korea Portal, All rights reserved. Do not reproduce without permission.