Germany Tightens Borders Over COVID Third Wave Fear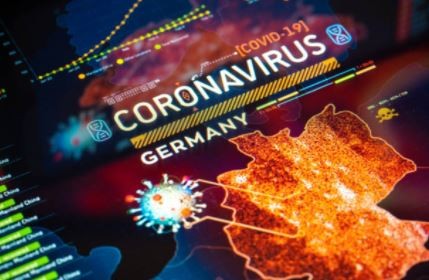 Germany could possibly record 100,000 daily COVID-19 infections if the virus's third wave comes unchecked, warned RKI public health institute head.
Concerns over Coronavirus's third wave, which could be the worst so far, caused a shutdown on the countries' borders.
Airports will now be requiring negative test results upon arrival starting from Tuesday, while the entire country of France has been declared high risk.
Beginning Sunday, passengers coming from France will be required to submit a COVID-19 negative test result and must undergo a 10-day quarantine.
Moreover, France's foreign minister Jean-Yves Le Drian said that random checking and the necessary test would be done on the French border; the minister added that the pandemic is blowing up in Germany quicker than they actually perceived.
According to Jens Spahn, German Health Minister, the recorded infections are spiking at more than 20,000 daily, and if its continuous increase is left unchecked, the health system's breaking point might be seen in April.
The country is one of the European nations experiencing a rapid spike in COVID-19 infections since this week. Cases are also increasing in other EU countries, including Poland, where the cases rose by 35 percent, and the health officials of the two countries both said that the surge was due to the spread of the COVID-19 UK variant - Kent.
Moreover, the Czech Republic and Slovakia were also tagged among the high-risk nations, although both had been reduced from the highest alert level of the said virus' "mutation area," which was aimed at canceling all travels. Czech Republic's infection levels had been starting to spiral downward since last week.
France, on the other hand, has been seeing an increase in its Coronavirus cases in recent weeks, which caused some places to undergo lockdown and having 4,700 people now being treated in the ICUs.
The region of the greater Paris is one of the most affected areas having around 600 cases for every 100,000 people.
© 2022 Korea Portal, All rights reserved. Do not reproduce without permission.