Prince Harry's New Job Role As Tech Start-Up Executive Being Questioned?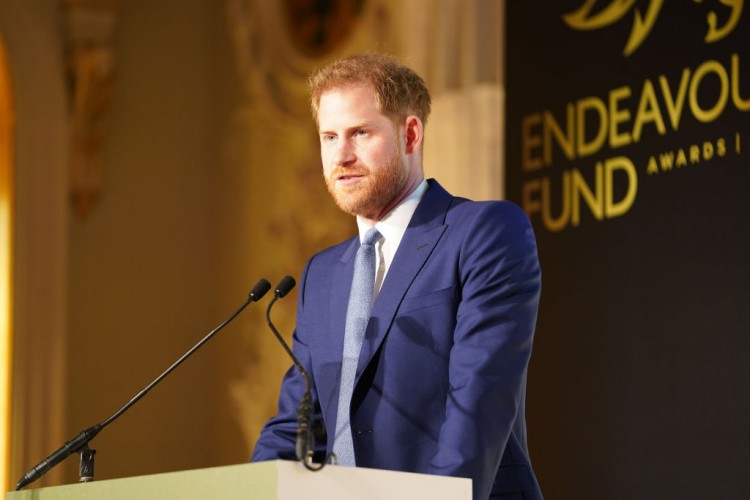 If Prince Harry wants to separate from the British royal family, as well as to live independently in the United States, he has to find ways to earn, which he is now doing. The 36-year-old Duke of Sussex has landed on a tech executive job at a start-up firm in Silicon Valley.
Yet, not everyone is seemingly happy about it. Among them is Meghan Markle's sister, who is seemingly lambasting her in-law over his new role, and people who are questioning how he got a visa.
This week, Prince Harry landed a new job at BetterUp, a start-up based in San Francisco, California. BetterUp is all about coaching, artificial intelligence technology, and behavioral science to help people live more meaningful lives with "greater clarity, purpose, and passion."
The Duke of Sussex is also taking a role at the Aspen Institute as celebrity commissioner, fighting misinformation.
Meghan Markle's sister Samantha is saying Prince Harry is in "no position" to "fight misinformation" until he clarifies what the truth is from his alleged false claims with his wife Meghan Markle in their Oprah interview.
During that interview, Meghan Markle claimed they had two weddings; one was the secret backyard wedding with the Archbishop of Canterbury days prior to their royal wedding.
Furthermore, there are also experts questioning Prince Harry's new jobs. They are saying he might have obtained a visa designed for those with "extraordinary abilities."
Prince Harry now has various jobs, including TV and radio projects in the United States. This is urging people to question how he acquired a visa.
Being a British citizen, Prince Harry is not automatically entitled to seek employment after he moved to California with his wife. Those who are questioning are saying he could have applied for a green card, yet this comes with significant income tax clauses that can take until 21 months or over a year to process.
© 2023 Korea Portal, All rights reserved. Do not reproduce without permission.