LG Electronics Unleashes New TV Collection That Lets You Create The Immersive Experience At Home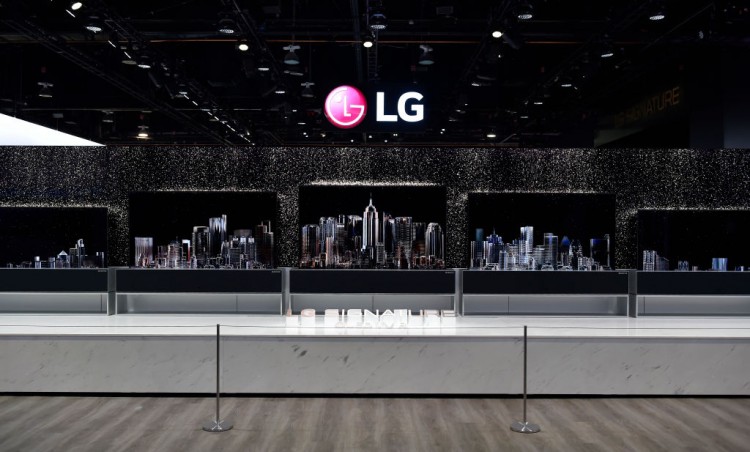 South Korean multinational tech company LG Electronics has officially unveiled its 2021 expanded TV lineup for your immersive home entertainment experience.
The newest lineup of LG Electronics for 2021 features OLED, QNED Mini LED, and NanoCell TVs. What can these devices provide?
The lineup will deliver immersive home entertainment catering to various needs of the consumer, as they offer models at a wide range of prices and features. LG Electronics said all of its 2021 TV releases are compatible with the latest formats.
2021 OLED TVs
The 2021 OLED TVs, consisting of the series Z1, G1, C1, B1 and AI, are known to deliver ultra-realistic and ultra-sharp images. The G1 series has its best feature, that is, the enhanced luminosity with credits to the new OLED Evo panel.
Regarded as the OLED Evo, LG Electronics has designed this panel technology to offer better color range quality, as well as enhanced picture clarity with the details.
LG Electronics' OLED TV features the C1 series touted for their multiple screen size selections to sustain varying room dimensions, as well as customer requirements. It features various screen sizes with its compact 48-inch display to its superb 83-inch display.
QNED Mini LED
LG Electronics also introduces the QNED Mini LED, which includes the 8K and 4K units. The 8K units have the QNED99 and QNED95, while the 4K TVs have the QNED90 and QNED85.
This QNED Mini LED utilizes the Quantum Dot NanoCell technology with the QNED Mini LED TVs to deliver high-definition images with enhanced color quality, contrast, and vibrancy.
Furthermore, the NanoCell TVs are bringing together the selections with 8K and 4K, including NANO99, NANO95, NANO90, NANO85, NANO77, NANO80, and NANO75 models.
LG Electronics furnished all NanoCell TVs with NanoCell display technology, distinct for utilizing nanoparticles in order to balance color impurities. The units are supporting Dolby Vision IQ, Dolby Atmos, Filmmaker Mode, and many other features.
© 2021 Korea Portal, All rights reserved. Do not reproduce without permission.